Flood of the Century
Harbour Patrol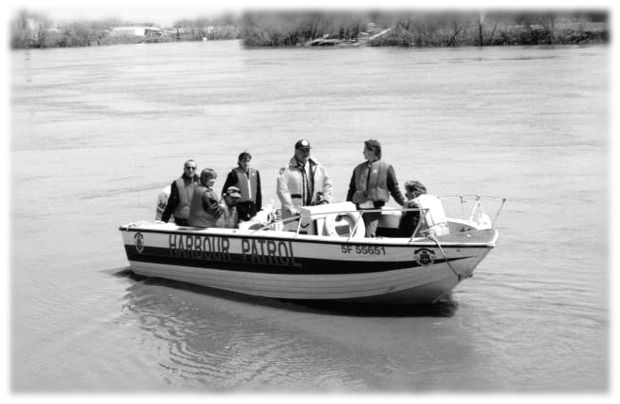 The Harbourmaster takes members of the media on a tour of flood-stricken areas.
The Harbour Patrol Unit monitored the waterways. The Harbour Patrol, with assistance from various city departments, helped to transport sandbags, pumps, fuel, hoses and other equipment and supplies to areas that were not accessible by land. Residents were shuttled to and from evacuated areas; escorts were provided for military boats and tours were conducted for the news media. The Harbour Patrol also removed floating debris from the river and flooded areas.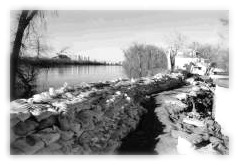 During the State of Emergency, several private companies and City departments provided boats, motors and trailers. Boats were used by dike patrols to monitor earth and sandbag dikes that were not accessible by land. Ring dikes were continually monitored by boat.
Newspapers, TV and radio warnings went out to citizens, particularly children, to stay off waterways throughout the City. The public was asked not to use the river and all City owned public boat launches were closed.
The description of services in this section reflects the City structure in 1997. Since this time the City of Winnipeg Organizational Structure has changed significantly.
Current City Structure
Last update: September 30, 2014