Flood of the Century
Police
To Serve & Protect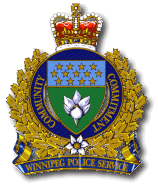 The Winnipeg Police Service provided initial response and specialized policing services to the citizens of Winnipeg during the Flood of '97. Policing services were provided in evacuating people, securing evacuated areas, setting up various checkpoints, providing security and routine patrols of evacuated neighbourhoods.
Flood Evacuation Line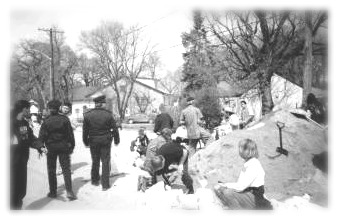 The Community Services Division set up a Flood Evacuation Line, staffed by volunteers, to record names and addresses of everyone who evacuated their residence due to the flood. The Police Service worked directly with the Red Cross. People evacuated from Winnipeg registered with Police Service which then provided the information to the Red Cross.
Evacuation
The Winnipeg Police Service supervised the evacuation of more than 8,000 persons from a variety of areas within the City. Military personnel were enlisted to assist in the evacuation of the larger areas. Police collected Red Cross evacuation forms filled out by evacuees at the checkpoints when they left the area. Police and military visited homes to assist residents with evacuation.
Checkpoints
Various checkpoints were set up to identify access and exit points for each evacuated area. Police check points were also established to assist residents in returning to their homes.
Police patrolling neighbourhood.
Security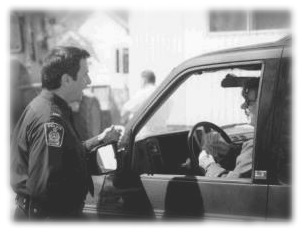 With the assistance of the Canadian Armed Forces and private security companies, security for the evacuated areas was maintained ensuring properties were protected while residents were away from their homes. Re-entry passes were provided to residents who needed to visit their homes and to utility companies such as Centra Gas, the Manitoba Telephone System, and Manitoba Hydro.
Security was also provided at the access road to the Floodway gates, and at The Forks. Police also controlled spectators at several diking locations and patrolled major intersections throughout the city to ensure smooth flow of traffic.
The description of services in this section reflects the City structure in 1997. Since this time the City of Winnipeg Organizational Structure has changed significantly.
Current City Structure
Last update: September 30, 2014