Flood of the Century
Message from the Mayor (1992 - 1998)

Mayor Susan Thompson
(1992 - 1998)
Much has been written and recorded about the tremendous effort put forth by a great many people during the flood.
Months of preparation were spent to ensure our readiness and to ensure that we would be prepared for even the worst-case scenario.
The 3,000 civic employees, who suddenly found themselves being called upon to work on flood related activities are now back doing their regular jobs. In many cases, this moving from being part of a team that was focused on potentially life-threatening work, to going back to familiar routines, may have taken some adjustment.
The City is enormously grateful to our civic employees. As well as to students, the corporate community, the thousands of volunteers, and the people from across Canada who came to our aid. The Canadian Red Cross and the Salvation Army continue their worthy job of taking care of those who require flood aid.
I believe that our citizens will remember and be proud of the terrific job you all did. We thank each and every one of you for your efforts. It is very gratefully appreciated.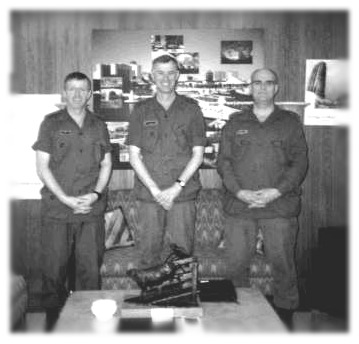 Major B.D. Derible CDSC
Officer Commanding B Squadron
The Royal Canadian Dragoons
Canadian Forces Base Petawawa,
Petawawa, Ontario
Herculean Efforts by City Staff
Mayor Susan Thompson
(1992 - 1998)
I would like to take this opportunity to thank you and your staff for allowing my officers and myself to join your exceptionally fine City Hall staff. The experience that we have gained is immeasurable and the friendships that we have fostered will not soon be forgotten.
The battle against the Red River has been won and from my standpoint the victory is a direct result of the herculean efforts that have been displayed by your City Hall Team. It has indeed been a pleasure to work along side so many talented and dedicated individuals and on behalf of my officers and soldiers,
I salute you.
I hope your summer was uneventful so you can relax with family and friends and enjoy all that this fine city has to offer.
Last update: September 30, 2014