Graffiti Removal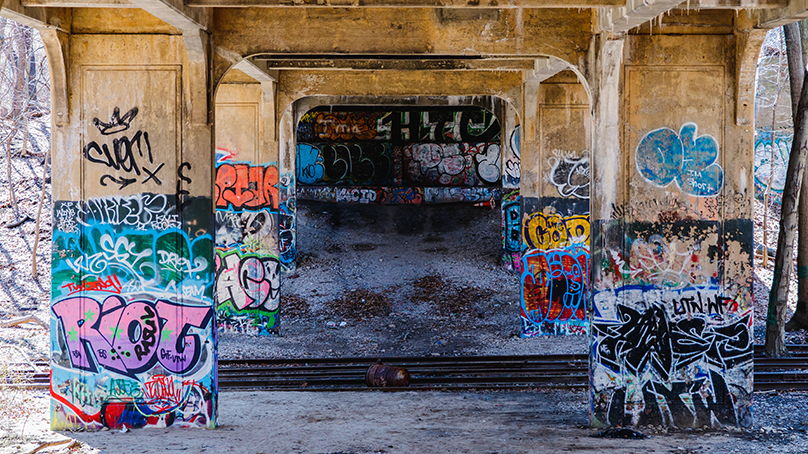 Graffiti is more than words and symbols sprayed on a wall. Graffiti is an act of vandalism that costs hundreds of thousands of dollars to clean up every year.
Consequences of graffiti include:
Sending a message that nobody cares about the area.
Causing an area to look unsafe making people feel concerned about their personal safety.
Creating an open invitation for more littering, loitering, and other graffiti.
Decreasing pride in a community, where businesses may suffer and neighbourhoods may deteriorate.
Areas becoming less appealing to those who may be looking to buy or rent property.
Properties becoming more difficult to sell and values are reduced.
Graffiti done without the owner's permission is not art, it's a CRIME!
Community Resources
The City of Winnipeg graffiti removal service helps sponsor mural programs and provides materials to community groups willing to remove graffiti.
The Winnipeg Police Service actively works with the community to control graffiti through enforcement, as well as prevention and awareness programs.
Report graffiti vandals to Crime Stoppers.
Take Pride Winnipeg!, in cooperation with the City of Winnipeg, focuses on education programs, organizes volunteer paint-outs, and manages the citywide mural program.
Various Winnipeg BIZ associations, including the Downtown Winnipeg BIZ, also work in cooperation with the City of Winnipeg to help keep neighbourhoods graffiti-free.
For more information about the City of Winnipeg's Graffiti Removal Service and how to prevent graffiti in your area, please visit: https://winnipeg.ca/graffiticontrol.
Download the Graffiti Control Brochure: (upload the Graffiti removal brochure)
Download the Graffiti Control Brochure:
Last update: January 26, 2021