Day of Mourning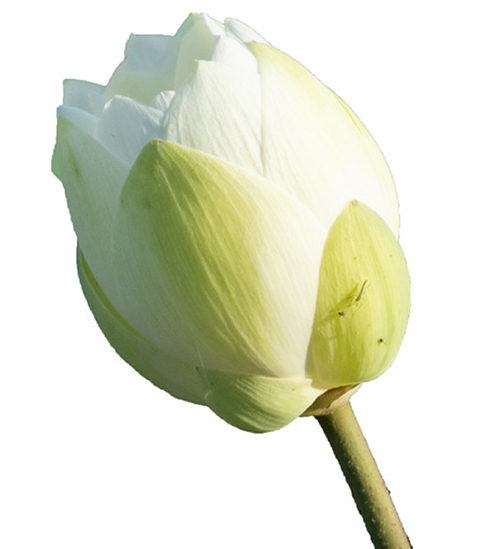 April 28 is recognized every year as the National Day of Mourning across Canada for respecting persons killed or injured in the workplace or died of an illness resulting from their work. It is also a day to commit each and every one of us to eliminate workplace illness and injury.
The City of Winnipeg's elected officials and employees, together with our Civic Unions and Associations, are marking the day with a Day of Mourning ceremony video. Thank you to everyone who participated.
Day of Mourning 2022 written remarks
Honourable Reg Helwer, Minister of Labour, Consumer Protection & Government Services, Province of Manitoba
On April 28th we take the opportunity to remember and honour the 21 Manitoba Workers who lost their lives due to workplace.
Hazards and occupational illnesses in 2021 as well as in previous years.
These lives lost are felt by each of these workers' families, friends, communities and co-workers everyday.
Our province commits to continuing the work to make our workplaces safer and healthier for all Manitobans.
We want to ensure that all Manitobans can return home safely after work every day.
His Worship Brian Bowman, Mayor of the City of Winnipeg
The annual Day of Mourning is a time for all of us at the City of Winnipeg to come together in solemn remembrance. With people across Canada and around the world, it is a time to honour all those workers who have been lost or injured due to workplace-related accidents or illnesses. It's also a time when we renew our commitment to make our workplaces safer for everyone.
On this 2022 Day of Mourning, our hearts and sympathies go out to those families who have lost loved ones. This year, we add the following names to the City's commemorative roll. On behalf of Winnipeg's City Council and residents, and on my own behalf as Mayor, I would like to express our sincere condolences to their family members, former colleagues, and friends:
Kenneth Joss (Winnipeg Fire Paramedic Service, retired)
  
Arthur Gary Miller (Winnipeg Fire Paramedic Service, retired)
  
Bruce Relke (Winnipeg Fire Paramedic Service, retired)
  
Gerald Smith (Winnipeg Fire Paramedic Service, retired)
I hope that all of us will take some time to reflect, mourn, and give thanks for these employees' courage, contributions, and service. At the same time, I want to commend every City worker who is helping to make our workplaces safer: because the best way to honour those we remember today, is to ensure that everyone returns home safely each day.
Thank you for taking the time to read this message, and for your continued dedication to workplace safety.
Brian Bowman (he/him/his)
Mayor
The City of Winnipeg
Michael Jack, Chief Administrative Officer, City of Winnipeg
Remembering is one of the most powerful and essential expressions of caring. And remembering is our focus each April 28, as we observe the annual Day of Mourning. On behalf of the Winnipeg Public Service, I want to express our care and concern for all those who've been affected by workplace-related accidents or illnesses.
It's important for us to let those who've lost family members know that their loved ones will never be forgotten. April 28 gives us an opportunity to reach out and share that message, and I hope that many of us will. Especially after all the hardships and uncertainties of the pandemic, every bit of kindness matters.
Each Day of Mourning, we're also reminded that caring takes the form of prevention and action to build safer workplaces. Every day of the pandemic, City staff proved their commitment to the public and one another – adapting swiftly and mastering new protocols to keep everyone safe. It wasn't easy but lives were saved because you put safety first.
Caring for each other effectively means making safety part of the architecture of our organization. Over the past four years, the Winnipeg Public Service has become one of the largest aggregates of SAFE Work Certified workplaces in Manitoba. In recent years we've certified the Winnipeg Fleet Management Agency; the Community Services Department; a number of divisions in the Water and Waste Department; Winnipeg Transit; and the Planning, Property & Development Department.
The Winnipeg Police Service achieved Safe Work Certification in November 2021; the Public Works Department received CORTM Certification in April 2022; and further work continues in other departments. The goal is to ensure consistent application of effective safety and health management practices, leading to fewer injuries and illnesses for workers – and we are getting there.
Thank you to all the City workers, managers and Workplace Safety Committees who've worked so hard to improve our organization's safety over the past challenging year. In the most meaningful way possible, you've shown that you care: for co-workers, residents, and a safer future for all. In the coming year I ask that all of us follow your example and continue to advance this critical and life-saving work.
Michael A. Jack (he/him/his)
Chief Administrative Officer
Gord Delbridge, Canadian Union of Public Employees Local 500
I'm Gord Delbridge, President of CUPE Local 500.
As we mark April 28, the National Day of Mourning, we have in our thoughts the workers who have died, suffered injury or illness as a result of their work.
The Day of Mourning was created by CUPE members and was first observed in 1984.  It is now recognized in more than 100 countries worldwide.
As we mourn and remember lives lost, we must also continue our collective resolve to making the workplace safer for everyone.
This April 28, and every day, CUPE will continue to fight for better legislation, for better education, and for the vital personal protective equipment our members need.
Tom Bilous, United Firefighters of Winnipeg
Good morning Mayor Bowman, elected officials, fellow labour leaders, my FireFighter Brothers & Sisters and most importantly; the family and friends of all the City of Winnipeg  workers that have fallen or sustained terrible injuries that we have gathered for and acknowledge today.
I especially want to extend my sincere condolences to the loved ones of our fallen Brothers; Bruce Relke, Ken Joss, Gary Miller and Gerald Smith. They served with incredible dignity and pride. On behalf of our extended UFFW FireFighter family, we share your pain and your very real loss.
We will honour your loved ones' sacrifice by carrying on the traditions and valour that is captured on our shoulder flashes…"We Hold Thee Safe". Thank you for allowing me to be a part of this ceremony. Stay strong & God bless.
Richard Mahé, Winnipeg Association of Public Service Officers
I would like to thank you for the opportunity to say a few words on behalf of our membership on this special day.
The Day of Mourning provides an opportunity to recognize the people who have lost their lives or have been injured in their workplaces.
We should also not forget to recognize those that are directly affected by workplace tragedies. It impacts loved ones, families, friends and co-workers. These types of tragedies will change their lives forever.
In May of 2018, our brothers and sisters at Water and Waste experienced the loss of their co-worker Xiaochun Luo, who died unexpectedly while at work. Our thoughts and prayers continue to be with his family, friends and co-workers.
Once again, today's day of mourning takes on added meaning as we are entering the 3rd year of a global pandemic. As the world continues to grapple with a response to the pandemic, it is vital that we take a moment to reinforce the importance of ensuring the safety of all workers.
As I mentioned in my opening remarks, workplace safety is a broad issue that affects everyone. So let us make this National Day of Mourning the day where we collectively renew our commitment to working together to make our workplaces and our communities as safe as we can.
Thank you.
Maurice Sabourin, Winnipeg Police Association
Hello, I am very honoured to say a few words on behalf of our membership on this most solemn and important day.
We gather virtually today to honour the memories of those workers that have made the ultimate sacrifice in serving the citizens of Winnipeg. Unfortunately, four more people will be added to the list of employees who have lost their lives in this past year. My sincerest condolences go out to the family and friends of Arthur Miller, Gerald Smith, Bruce Relke and Kenneth Joss, who were all retired firefighters.
In addition to the many lives that have been lost, we must also not forget those that have been injured both physically and mentally. Emergency services personal all too often suffer because of traumatic events.  Many who are unable to un-see the horrific events.
Dedicated members of the Winnipeg Police Service face dangers and violence daily. Those same members continue to invest themselves in the community, investigate crimes and keep Winnipeg Families safe. 
I would welcome a day when workplace injuries and deaths become historic. But realistically we must continue to combat workplace incidents through training, workplace policies, legislation, resources, and true caring by the employer to reduce, minimize and eliminate these tragedies.
Thank You.
Romeo Ignacio, Amalgamated Transit Union
The Amalgamated Transit Union Local 1505 joins the community in mourning those who have passed as well as those have been injured in the line of work.
We commit ourselves to working with government officials and the labour community in addressing ongoing concerns and in improving the Health and Safety of all workers as we restart our economy.
Kyle Ross, Manitoba Government and General Employees' Union
Hello, I'm Kyle Ross, president of the MGEU.
Today is an opportunity to remember the importance of health and safety in all workplaces, as we recognize the Day of Mourning.
No family should ever have to go through the tragedy of losing a loved one due to an illness or injury in the workplace.
It's why we fight every day to ensure protections are in place so no family ever gets that call.
Our hearts go out to all the families who are dealing with a loss. And thank you to everyone who's there in an emergency, providing public services every day, to keep us all safe and healthy.
Thank you.
List of employees
In memory of civic employees who died of work related causes since 1978
Charles Alford
Albert Grundy
Raymond Perrault
Gordon Arndt
Paul Gyselinck
Henry Philpott
Bernard Bartmanovich
James Halstrom
Andrew Poirier
Eric Basarowich
George Hannon
Doug Prysiazniuk
Edward Batt
John Hazen
Charles Puttenham
William (Bill) Besters
Leslie Helman
Larry Quinn
Len Blanco
Robert J. Hughes
Robert Richardson
Hubert Brick
Bob Innes
David Rivers
Frank Brigham
Gary Jonson
Donald Robertson
Brian Brusegard
Edward Kelsch
Fred Roy
Barry Chipka
Walter Kolbert
Norbert Sabourin
Robert Cross
John Krahn
Walter Samson
Joseph Cymbalisty
Peter Kurjewicz
Gerhard Schilke
Kelly DeKeruzec
William A. Lauder
Barry Schedler
Felix Desrochers
Edward L. Lennon
Joseph Schillinger
Harris Diack
Harold Lessard
Robert Sharpe
Art Diplock
Glenn Lucas
Manuel Silva
Raymond Ducharme
Guy Lovel
Steve Slobodzian
Rene Ducharme
Xiaochun Luo
Ron C. Smith
Nestor Dudar
William Martin
Frank Spooner
Murray Eastoe
Doug McAdam
Rick Stoyko
John William Elgar
Dave McCorriston
Peter Sweryd
Ronald Ellie
Alfred McDonald
Les Tillett
Robert S. Everton
Jim McDonald
Charles James Walker
William Farrington
George McLean
James Woodman
William Forrester
Kenneth Merritt
David Zaharia
Richard Fenske
Abe Neufeld
Irvine Jubal Fraser
Thomas Nichols
Added in 2022:
Donald Gilchrist
John (Jack) Nicol
Arthur Gary Miller
Stephen Glover
George Olmstead
Bruce Relke
Jerry Goldenberg
Percy O'Neil
Gerald Smith
Lorne Green
Ed Palamar
Kenneth Joss
Last update: April 28, 2022