Community Connections
Our Partners
Oshki Annishinabe Nigaaniwak partners with the following community organizations. Check out the links below to learn more about our partners' programs and opportunities!
Also see this months: Featured Partner organization
OAN Partner List
Assembly of Manitoba Chiefs Secretariat Inc.
Eagle's Nest Aboriginal Youth Employability and Education Program
This program works with Aboriginal youth aged 15 to 30 who are out-of-school or unemployed. The program offers youth support and guidance for them to return to school, enroll in training opportunities or obtain employment.


Boys & Girls Clubs of Winnipeg Inc.
Youth Recreation Activity Worker Program
This program is open to young people aged 18 to 29 who live in Winnipeg's core area. It offers formal training while being positive role models and recreation leaders to children and youth who attend after-school programs. Ultimately, the aim of the program is to empower students to obtain work in community-based youth serving agencies!


Broadway Neighborhood Centre Inc.
Just TV
This program provides youth aged 16 to 24 opportunities to express themselves through multimedia in a safe and creative environment while also exploring career options within this exciting field! Participants engage in all facets of the audio and video industry from script writing to production while making personal videos based on their lives as well as work aimed at dissuading young children from drugs, crime and gang activity. All videos and projects are showcased at a year-end celebration for friends, families, and supporters!


Indigenous Leadership Development Institute Inc.
Indigenous Carpentry Program (ICP)
In partnership with Prairie Arctic trades Training Centre, the ICP is a 24 Week long program for Indigenous people with the opportunity to move directly into employment. The program is designed to provide broader-based, multi-skilled training that facilitates life-long learning and opens the door for the participant to continue their education and training in carpentry. Students who successfully complete the program will obtain their Level 1 Carpentry Accreditation and will be eligible to obtain 900 hours credit once registered as an apprentice with Apprenticeship Manitoba. ICP will educate students with an understanding of a safe work site, life skills, resume writing, cultural awareness and tools to successfully pursue a career in a chosen carpentry field.


Ka Ni Kanichihk Inc.
Honouring Gifts
This program works with Aboriginal mothers up to age 30 to discover their gifts and talents and to create individualized life plans and set career aspirations. The program helps develop skills through training, employment or education and to explore career options, gain exposure to workplaces and educational options, complete on-site work internships and receive certification in a variety of areas. The program takes place in a safe environment including culturally authentic opportunities to connect to Aboriginal history and community!


Ma Mawi Wi Chi Itata Centre Inc.
Future is Yours
This program provides youth aged 15 to 21 with employability skills, volunteer experience, job shadowing, training and mentorship to improve their employment potential! The program offers a variety of personal development and Aboriginal cultural awareness opportunities too. The program prepares youth for City of Winnipeg and Province of Manitoba summer employment opportunities.


Ndinawemaaganag Endaawaad Inc.
Youth Resource Centre Recreation Program
The recreation program allows participants of all athletic backgrounds to learn and excel in different sports. Participants learn everyday life skills such as team work, commitment, physical fitness and responsibility. Activities include mixed martial arts, golf, weight training, horse-back riding, tobogganing, ice skating, floor & ice hockey, baseball, and soccer.


Neeginan College of Applied Technology
Carpentry/Construction Program
The goal of the Program is to prepare participants for employment in the construction industry through training and experience. The Program will provide training to 8 out of the 12 Indigenous participants to achieve their accredited training component of Level 1 Carpentry Certificate as well as safety training certificates.


Resource Assistance for Youth, Inc.
Growing Opportunities
This program works with street-entrenched and homeless youth to overcome obstacles to employment. The program provides assistance with addressing barriers such as lack of personal supports, relevant identification, education, experience and/or varied personal circumstances. Workers help youth identify their goals, seek training opportunities, find supportive work placements and sustain employment once it is obtained.


Spence Neighborhood Association Inc.
First Jobs 4 Youth
FJ4Y is a paid summer and fall work experience and employment training program for Spence neighbourhood youth aged 16 to 18! During the summer work program, participants gain certificates, skills and experience while completing workshops and assisting with the organization's programs or community gardens. The following fall when classes resume, successful participants are offered part-time work placements with local businesses, agencies or institutions.


Featured Partner
Eagles Nest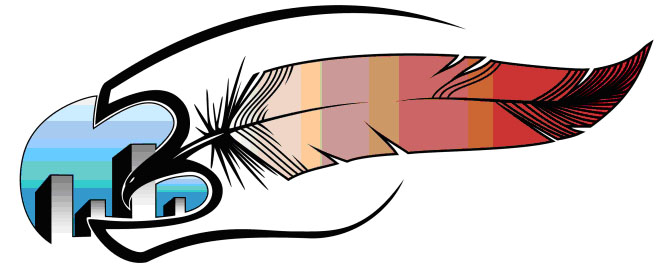 Eagle's Nest Program works with Indigenous youth aged 15 – 30 who are out – of – school or unemployed. It offers support and guidance for youth to return to school, enroll in training opportunities or obtain employment. The following is testimony from a past participant of the program.
"I want to tell you a bit about what brought me to the program, what I've learned while attending the program, and how the program has helped me achieve one of my main goals which was gaining full time employment.
Back in 2014 I left my previous employment to work on self-care. I was dealing with a lot of personal issues at the time that were affecting my life altogether. Two months later I received the biggest news of my life, I was going to be a mother. This was very important to me. Becoming pregnant was what gave me back my fight for a better life. I knew I needed to change my life around because my baby needed me as much as I needed her. I was going to be her provider and she was my reason to start living again.
After having my daughter in the Fall of 2015, I was unemployed receiving Employment Insurance (EI) benefits to support her. I knew my EI benefits were going to end soon and I needed to start figuring out what I was going to do and I needed to find employment. All the certificates on my resume were out of date and I've already been unemployed for a year. So I reached out to the community and remembered I had previously brought a family member to apply for the Eagles Nest Program. I gave them a call and it was the last day they were accepting applications. I then raced down there to fill out an application and did an on the stop interview. A week or so later I received a call that I have been accepted into the program, there my employment journey began.
Coming into the program we were asked why we wanted to be there. My main goal was to take advantage of the opportunities that involved getting certificates to build a strong resume so I can get full time employment. I also wanted to learn more about my Aboriginal Cultural teachings and practices because like many, I have become so distant since moving to the city. This was also a way I can practice to get up early in the morning and arrive on time, like what you would do if you were employed. So these were my expectations when joining this program. Has this program satisfied my expectations? Yes, this program has exceeded my expectations because this program has so much to offer us, so many opportunities that are ours for the taking.
In this program I started to become cultural aware and was learning about and participating in ceremonies which included daily smudging. I was also very thankful that elders came in to teach us our Aboriginal history and languages. The words and phrases I have learned I use as much as I can. This also inspired me to purchase an Ojibwa language book so I can learn more to pass onto my daughter. There is also a lady who comes and teaches us native art which I was happy to learn. Besides the cultural component this program gave me self-confidence and I was able to practice public speaking among my peers and staff. The staff in this program are very supportive, I don't think I've ever been in a program where the staff were really committed to you and helping you reach your goals.
Every employment opportunity that came up the staff encouraged me to apply even when I didn't believe in myself that I would get the position. This inspired me to try every opportunity that came my way even if the answer may be, no. Because I listened to the staff and applied for a position, they called back and wanted to interview me. After the interview I waited patiently for a response. After about almost two weeks when I was starting to have doubts, I received a call that they wanted to offer me the position. I was beyond grateful and it was all because of the staff here at the Eagles Nest and because a program like this exists, that I was successful in finding employment.
Before I came to Eagles Nest I was unsure of what direction to take my life. I didn't have a lot of confidence nor was my resume up to date. During my time in the program I met people who were also in my position and they made me feel welcome. I've learned a lot in the short period of time I was there and made connections with people so if I ever needed anything I know where to go to for help and advice. I am very grateful to have been in this program and I am enjoying my new job supporting youth who are leaving the CFS system to achieve their life goals. Eagles Nest is definitely a program I would suggest to youth who are in need of some guidance and support."
Last update: June 12, 2017