BizPaL: Business Permit & Licence Information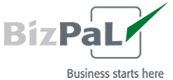 Planning to start a business? Search BizPaL to find the permits and licences you may need from all levels of government.
Filter permits based on industry and business activities, and save the ones that apply to your situation.
Search BizPaL
BizPaL is a service provided by the Government of Canada, the Government of Manitoba and the City of Winnipeg.
Contact
Business licences
City of Winnipeg, Community Services Department
Main floor – 395 Main St.
Winnipeg, Manitoba R3B 3N8
Phone: 204-986-2234
Email: CMSLicensing@winnipeg.ca
Development and building permits
City of Winnipeg Planning, Property & Development Department
Unit 31 - 30 Fort St.
Winnipeg, Manitoba, R3C 4X7
Phone: 204-986-5140
Email: ppd-help@winnipeg.ca