City property
Notice: The Real Estate Branch office on the 2nd floor of 65 Garry Street is closed to the public. Please contact 311 for general Real Estate inquiries.
The Real Estate Branch will continue to accept Offers to Purchase during office hours. Please coordinate Offer to Purchase deliveries through the City staff member identified in the online property listing.
Avis : Le bureau de la Direction des biens immobiliers, au 65, rue Garry, 2e étage, est fermé au public. Veuillez communiquer avec le 311 pour obtenir des renseignements généraux sur les biens immobiliers.
La Direction des biens immobiliers va continuer à accepter des offres d'achat pendant les heures d'ouverture. Veuillez planifier la livraison des offres d'achat avec le membre du personnel de la Ville indiqué dans la description de propriété affichée en ligne.
The City of Winnipeg is one of the largest land owners in Winnipeg, holding thousands of properties for civic use. The Real Estate Branch administers the sale and leasing of the City's property portfolio when civic properties become available. The Branch also acquires land on behalf of civic departments and performs various other real estate functions to serve the needs of the City.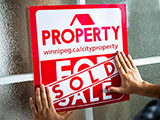 Residential, industrial and commercial property for sale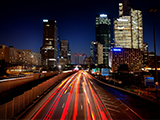 Public right-of-way information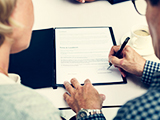 Available leasing opportunities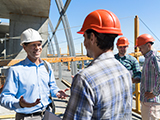 Overview of the land acquisition process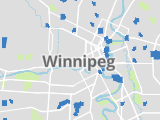 Includes approximately one-third of all City-owned property
Stay up-to-date
Subscribe to real estate listing emails
Watch for listings on our social media channels using #citywpgproperty
Contact the Real Estate Branch
Real Estate Branch
2nd Floor - 65 Garry St.
Winnipeg, MB R3C 4K4
Last update: January 17, 2022