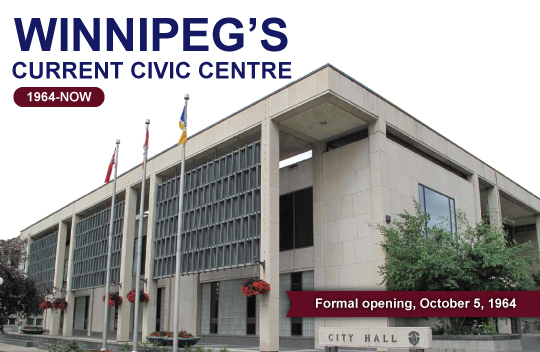 City Council Building Redevelopment Project
The Project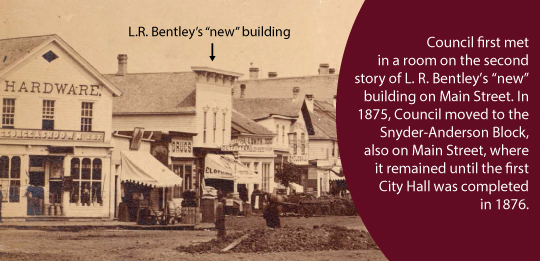 The Council building is over 50 years old, and was designated a heritage building in January, 2015. A health and safety report completed by a fire protection consultant in 2010 suggested a number of essential repairs were required, including upgrades to fire detection, suppression and alarm systems to meet current code, asbestos abatement, and security and safety improvements. A separate consultant report that was updated in 2012 identified repairs to the roof, clerestory windows and Tyndall stone façade were required.
Important maintenance to the Council Building began in the spring of 2015 with the addition of an accessible washroom facility in the basement level. Additional structural repairs will include: roof replacement, window upgrades, stone repointing, and building code-related safety system upgrades. Maintenance work is required because many important building components and systems have reached the end of their usable lifecycle and require updating to meet the needs of the public, staff and Council in the long-term.
Repairs to these facilities, including installation of an energy-efficient roof and windows, are long overdue, and will ensure that the building is up to current safety system and code requirements. Completing these repairs will help avoid incurring additional costs to repair aging infrastructure such as patching roof leaks and spot-repairing water damage to the Tyndall stone façade.

Building repairs are expected to be complete by late 2017. Work will occur in phases, and will be completed as efficiently as possible to minimize cost and limit service delivery interruptions.
City Hall maintenance was identified as a priority in Budget 2012. Requests for proposals for Council building repairs will be posted at City of Winnipeg - Bid Opportunities as the project proceeds
| | |
| --- | --- |
| History of City Hall | Additional Project Information |
City Hall Gallery
Click on the images to enlarge the photos.

Photo courtesy of City of Winnipeg Archives - Photo credit: John's Photo Studio
Photo courtesy of City of Winnipeg Archives
Photo courtesy of City of Winnipeg Archives - Photo credit: Bill Rose Studio

---

Photo courtesy of City of Winnipeg Archives - Photo credit: John's Photo Studio
Photo courtesy of City of Winnipeg Archives - Photo credit: John's Photo Studio
Photo courtesy of City of Winnipeg Archives
Last update: January 25, 2023