Housing Inspection Availability
Commercial and housing in-person inspections of occupied dwellings are available. Alternate and virtual inspections continue to be offered.
On offre des inspections commerciales et résidentielles en personne des biens occupés. Les inspections complémentaires et virtuelles sont encore offertes.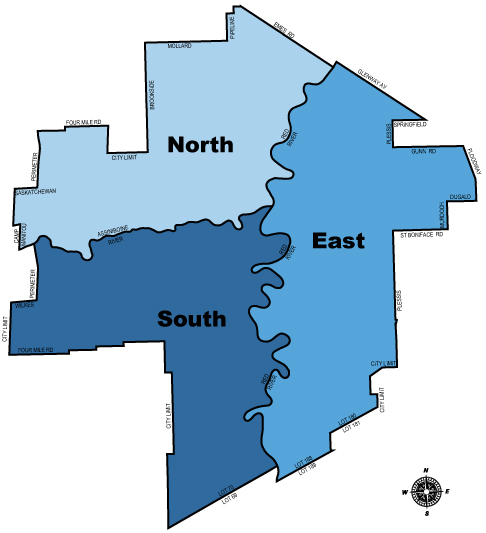 The following table indicates when the next available inspection time and date is available in specific areas of the city. The information provided is based on information at the time of publication. Please note these times cannot be guaranteed, as availability changes as new inspections are booked.
Note: Additional fees may apply when the inspector is unable to access the site or the work is not ready at the time of the scheduled inspection. We also reserve the right to apply an administrative fee if a scheduled inspection is cancelled without 24 hours' notice.
---
Last updated: 2023-05-30 08:50 AM
INSPECTION AREA
TIME SLOT
EARLIEST ONE HOUR SLOT
EARLIEST HALF HOUR SLOT
AVI
AM
06/07/2023 - WEDNESDAY
(6 working days)
AVI
PM
06/07/2023 - WEDNESDAY
(6 working days)
East
AM
06/02/2023 - FRIDAY
(3 working days)
06/02/2023 - FRIDAY
(3 working days)
East
PM
06/02/2023 - FRIDAY
(3 working days)
05/31/2023 - WEDNESDAY
(1 working day)
North
AM
06/02/2023 - FRIDAY
(3 working days)
06/02/2023 - FRIDAY
(3 working days)
North
PM
06/02/2023 - FRIDAY
(3 working days)
06/02/2023 - FRIDAY
(3 working days)
South
AM
06/01/2023 - THURSDAY
(2 working days)
06/01/2023 - THURSDAY
(2 working days)
South
PM
05/31/2023 - WEDNESDAY
(1 working day)
05/31/2023 - WEDNESDAY
(1 working day)
Last update: March 8, 2022