Disc Golf
Winnipeg's Parks and Open Space Division offers plenty of locations for recreation play and leisure activities.
For those who enjoy tossing a flying disc, and love to play golf, why not try Disc Golf. Instead of knocking a ball into a hole, you toss a disc into a basket or at an object. All that is required is a flying disc and a score sheet.
Disc Golf locations are put together by the Manitoba Organization of Disc Sports (MODS). Check out their website for more information on these locations.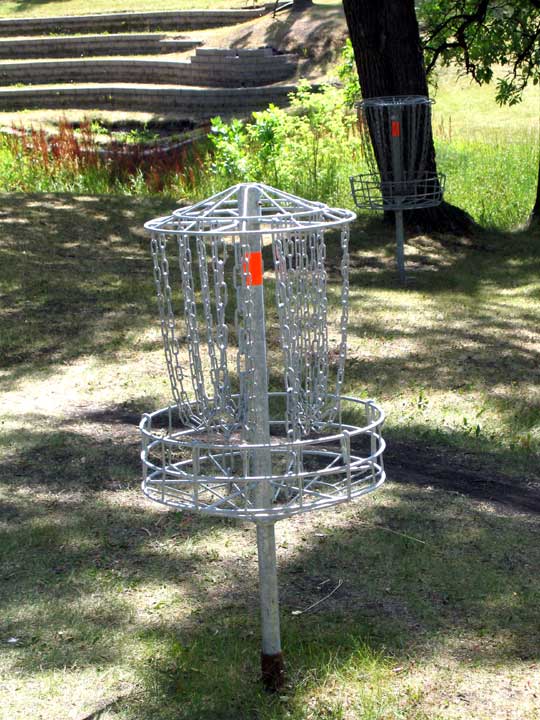 Happyland Park is Winnipeg's premier Disc Golf park. The park is an 18 hole course that is fun for young and not so young. Happyland Park can be found at the corner of Marion and Archibald.
Kilcona Park is a great 18 hole course with plenty of room to play on. The park has tees for both beginner/intermediate (red numbered tees) as well as for advanced/pro (black numbered tees). Kilcona Park is located at Lagimodiere and Springfield Road; parking is at the McIvor Entrance of Lagimodiere.
La Barriere Park Disc Golf Course is the Winnipeg region's newest disc golf course and is designed to challenge players of all levels to throw every shot in their arsenal. The course offers both long and short tees, and some holes feature a third "friendly" tee. La Barriere Park is located at 4403 Waverley Street, south of the perimeter.

Last update: March 2, 2022