North East Pioneers Greenway Connection to Archibald Street
This project enhances the north/south walking and cycling connection along Archibald Street and is taking place with the street renewal and the rebuilding of the existing rail underpass retaining wall. This north/south connection has been an on-going priority that helps to close a gap in the bicycle network that will connect northeast Winnipeg to the Downtown area.
This project is underway. The City is in the process of negotiating land, and construction will be completed once this process concludes.
Maps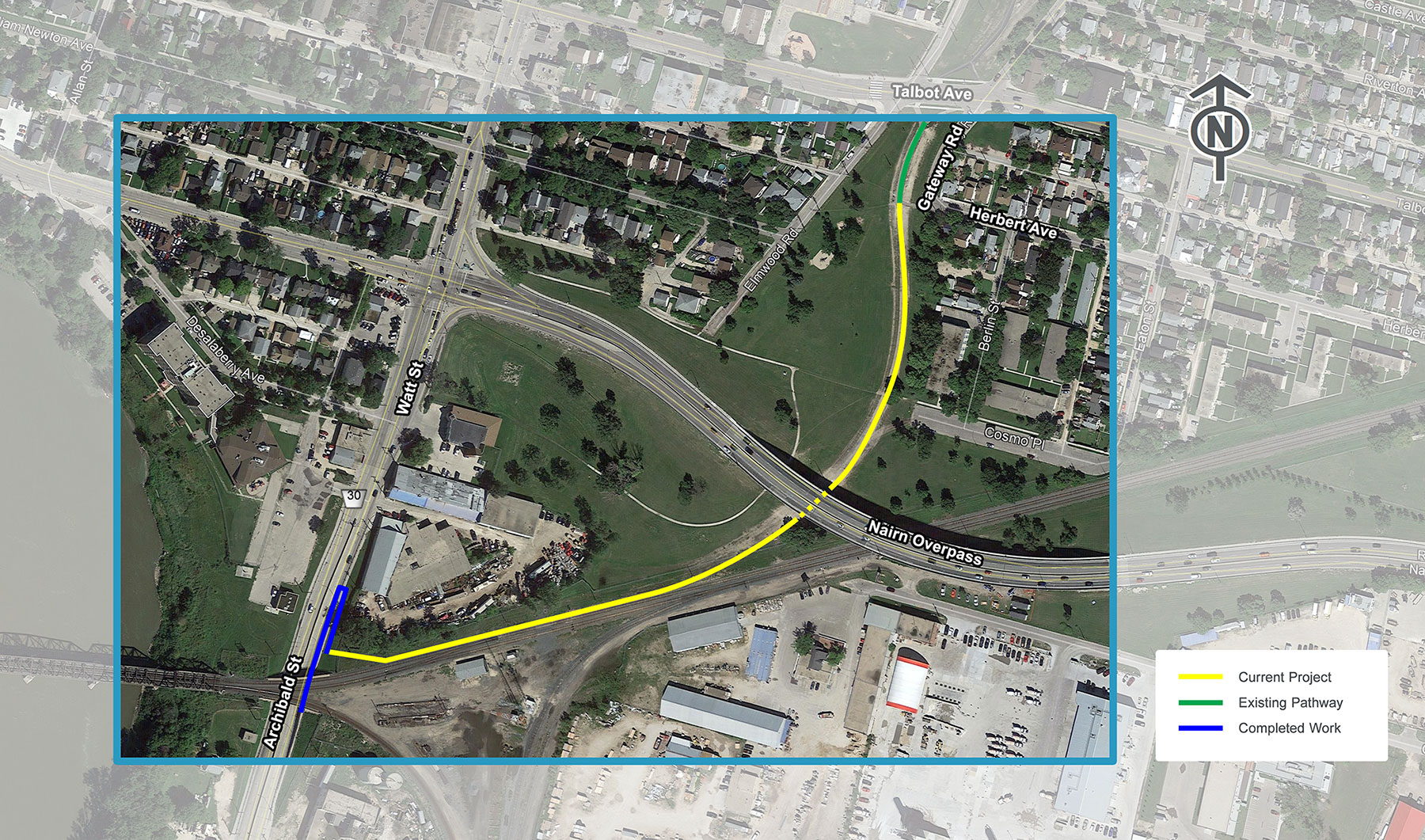 Last update: April 5, 2019