Street cleaning program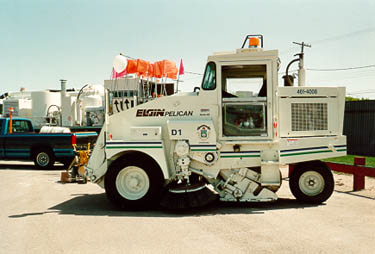 The street cleaning program provides a healthy and safe environment for the citizens of Winnipeg by protecting water quality, by preventing damage to regional and residential pavements, and by minimizing the burden of debris entering the storm sewer system.
Spring cleanup
Each spring, crews undertake a city-wide spring cleanup operation sweeping the entire street network to remove sand and debris that has accumulated over the winter months.
Back lane sweeping program
Paved back lanes are swept once a year.
Program begins after streets are swept in spring.
Regular cleanup
After spring cleanup is completed, Regional streets (P1) are swept once a week at night time.
Regional streets in Downtown Square are flushed once a week and swept three times a week.
From June to October, sidewalks in Downtown Square are flushed once a week.
Parking restrictions
Street cleaning services protect and enhance the livability of Winnipeg. To assist in the street cleaning operations, temporary No Parking signs will be placed well in advance in various areas. If the public sees the No Parking signs, please do not park there during the times indicated. Otherwise, your vehicle may be ticketed and/or towed at the owner's expense. Citizens who sign up for email notification will be notified when spring clean up operations begin and end.
Please note that not all streets will be signed during Spring cleanup. The City will only place street work signs on the streets where parked vehicles present a problem to street cleaning.
Litter control paper picking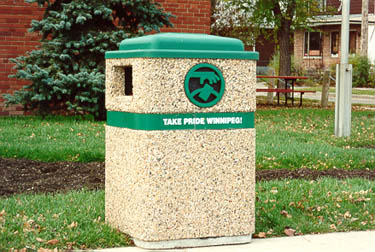 Manual removal of litter from street right-of-way.
Emptying and disposal of litter from litter containers in the Downtown Square, the City's parks and other designated areas.
The City does not provide new containers or collect litter at any additional/new containers due to limited funding in the operating budget.
Last update: April 17, 2020