Waze and the Law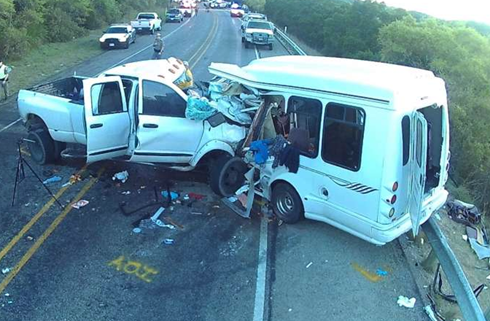 Distracted driving and/or driving while using a mobile phone kills and injures hundreds of people every year. Always keep your focus on the road when driving.
Pictured right is a collision that killed 13 people on March 29, 2017. The driver admitted texting at the time of the collision. Photo: NTSB
Waze allows you to drive without looking at or touching the phone once the app is opened. You can essentially drive with Waze in your pocket and still receive all the guidance and information you need in real time.

To Remain Legal: If you are using your phone as a navigation device in Manitoba, it must be mounted and able to be activated/deactivated by one touch.
Learn how to turn on and use the voice activation features of Waze:
Last update: August 30, 2019