Reducing lead exposure
Homeowners with lead pipes or connections can reduce exposure by following these tips:
Consider replacing the pipe (if it is lead) that runs from your home up to the shut-off valve (usually at your property line). You are responsible for this part of the water pipe. A licensed water contractor must get a water connection services permit and do the work.
Flush your plumbing system before consuming any water that has been standing in your pipes for more than six hours, as standing water can absorb metals from the pipes.

You can flush your system by running your tap for up to 10 minutes, flushing the toilet, taking a shower or starting a load of laundry
After flushing, fill containers with water and keep them in the fridge for drinking.

Use cold water for cooking and drinking, as hot tap water can absorb trace metals from water pipes.
Clean faucet aerators to remove any particles and sediment that may have collected in the aerator screen.
Consider using home water treatment devices that have the proper certification to reduce or remove lead, including:

Water filters with the Health Canada recommended certification label ANSI/NSF Standard No. 53 for reduction of lead (look for the blue NSF logo)
Distillation units
Reverse osmosis units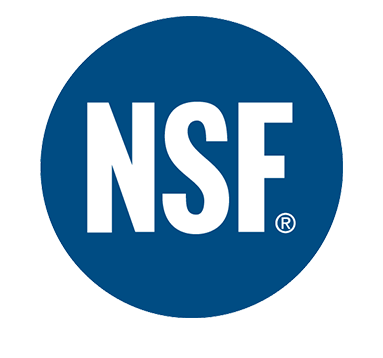 Be sure to follow all manufacturers' instructions for maintaining water treatment devices and replacing filters. Not doing so could produce unsafe water.
For information on home water treatment devices, call NSF International's free hotline at 1-877-867-3435 or visit: