Heritage Conservation
Overview of Heritage Conservation in Winnipeg
In the 1970s, financial obstacles discouraged efforts to preserve, rehabilitate and re-use historic buildings in Winnipeg's Exchange District. Through the combined efforts of dedicated and far-sighted citizens, heritage groups, politicians, business leaders and government officials, creative partnerships were established that kick-started a renewal of the district. The Historic Restoration Area By-law of 1978 provided regulatory reinforcement. Other programs such as the Winnipeg Development Agreement, City of Winnipeg Heritage Conservation Tax Credit and CentreVenture Heritage Tax Credit further encouraged reinvestment in the Exchange.
Winnipeg's first Historical Buildings By-law was passed in 1977 and established protective legislation to enable the City to designate structures within its jurisdiction that are of architectural and/or historical significance and to regulate the alteration and demolition of listed buildings.
The by-law also created the Historical Buildings Committee now the Historical Buildings and Resources Committee which was authorized to: advise City Council on heritage issues and policies; research, assess, and recommend structures for designation; and regulate proposed alterations to listed structures inside and outside the Exchange District.
The Committee is chaired by a City Councillor and its volunteer membership includes appointees from the City, Province of Manitoba, Government of Canada, Manitoba Association of Architects, Manitoba Association of Landscape Architects, Association of Professional Engineers and Geoscientists of Manitoba, and citizen members at large.
The responsibilities of the Historical Buildings and Resources Committee have grown in recent years to include the administration of programs that provide financial assistance for conservation initiatives.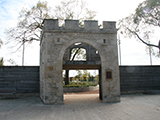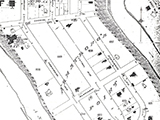 Last update: March 15, 2023