St. Matthews Avenue Protected Bike Lanes
Between Ferry Road and Century Street
This project is now complete.
Road renewal on St. Matthews Avenue between Ferry Road and Century Street includes the construction of a buffered bike lane on the eastbound route and a protected bike lane on the westbound route. This project will tie-in to the Yellow Ribbon Greenway Extension to St. Matthews Avenue project which is planned for construction in the Summer of 2018.
Project Timeline
Construction on St. Matthews commenced in August 2017 and is anticipated to be complete in June/July of 2018.
Maps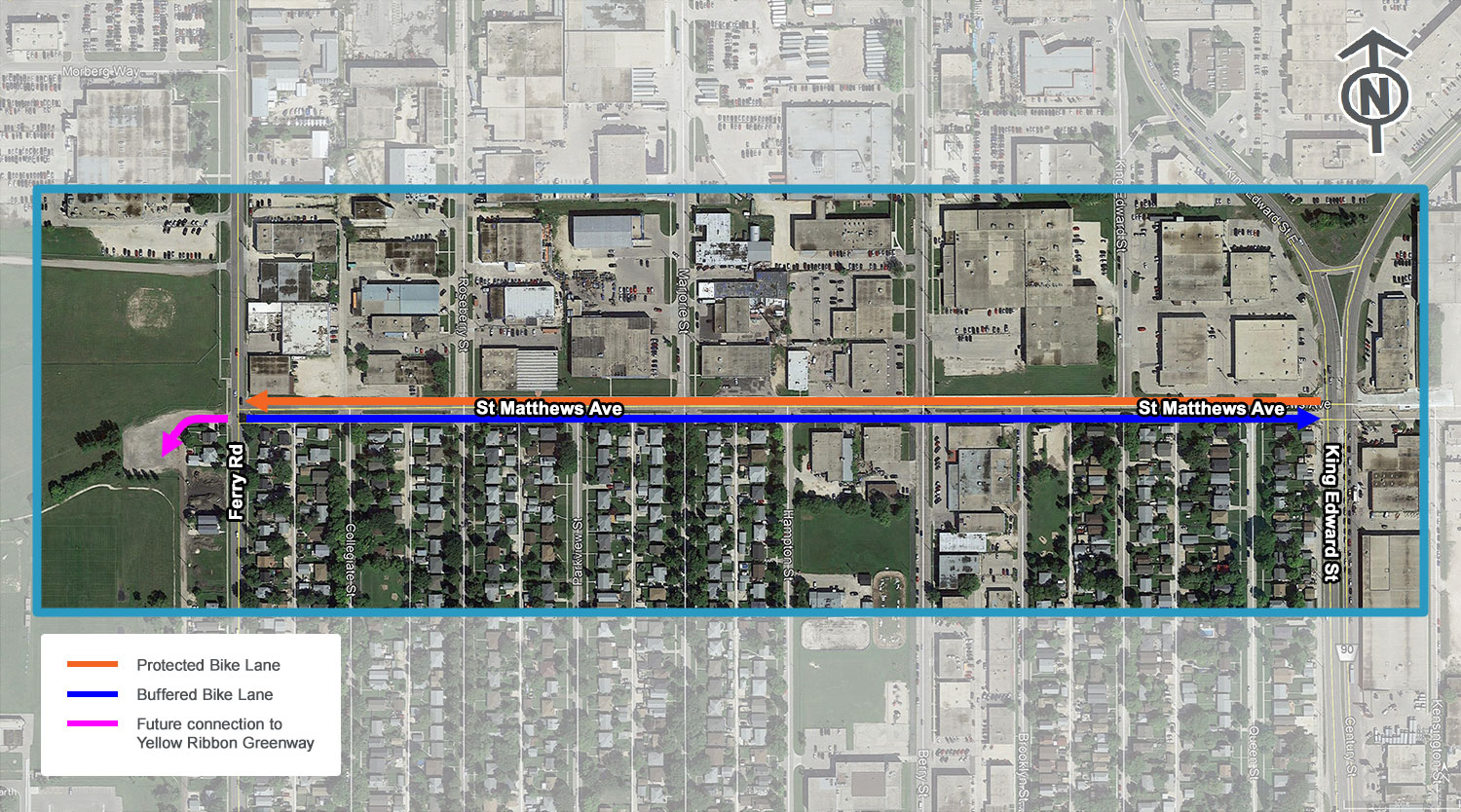 Last update: January 8, 2020