Fire Safety Presentations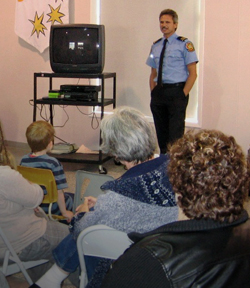 Fire safety and arson awareness for schools, businesses and many other public groups.
We require a minimum of 15 participants and 3 weeks advance notice for a booking.
Our business hours are Monday to Friday 8:00 a.m. to 4:30 p.m.
We may be able to accommodate after hours requests depending on availability of staff.
We no longer provide portable fire extinguisher demonstrations to the public.

Fire Safety Presentation Request Form
Last update: September 1, 2022