Charity
Toys
Burn Fund
Koats for Kids
Operation Christmas Child
Fire Fighters Museum
Children's Hospital Book Market

Toys
As the holiday season approaches, Winnipeg Fire Department members collect new and used toys donated and dropped off at neighbourhood stations and in partnership with various charitable organizations ensure many children enjoy Christmas with a special toy or gift. In 2008, the Annual Toy Drive provided 8,888 children with new toys on Christmas morning, and over 5,000 families were helped through this campaign. Toys remaining after Christmas are donated to fire victims.

The retirees of the Winnipeg Fire Department organize an annual Christmas campaign in partnership with the Salvation Army to collect new toys for girls and boys. Locations for toy donation drop off at designated shopping malls, financial institutions, and fire stations are advertised throughout the weeks in November and December prior to Christmas.
For further information on the Annual Toy Drive, please contact Mr. Bob Wright at 204-794-4629.
---
Burn Fund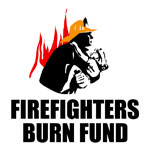 A registered charity and major contributor to the care of people suffering burn injuries the Fire Fighters Burn Fund raises funds necessary to purchase specialized equipment utilized in burn treatment units in Manitoba.

Several decades of volunteer fundraising recently resulted in the dedication of the ultra modern Heath Sciences Center Burn Treatment Unit.
To contact the Firefighters Burn Fund call: 204-783-1733 or visit their website at http://www.burnfundmb.ca/
---
Koats For Kids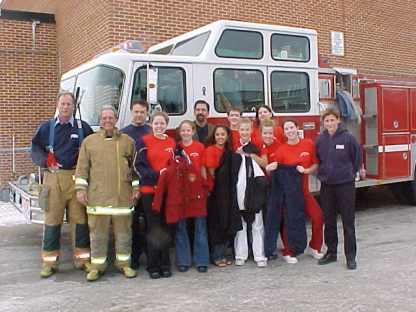 A partnership initiative begun in the early 1990's has resulted in thousands of underprivileged children receiving a warm winter coat.

This campaign is publicly advertised every fall on major media outlets announcing Winnipeg Fire Department stations that serve as collection points for winter coats for kids that are in good condition and suitable for cleaning and donation to Winnipeg children in need.

Click for more information on Koats for Kids
---
Operation Christmas Child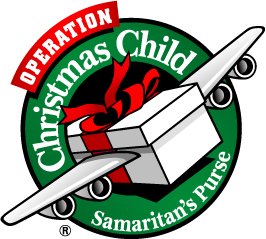 Operation Christmas Child is an annual event that paramedics have been involved in since 2002.
Various schools around the province and throughout Canada get involved by filling shoe boxes with small toys and various items to be shipped to children in third world countries.
Paramedics in the city as well as rural Paramedics from other EMS services drive in a (caravan parade format) to various Schools to pick up the shoe boxes.
Children and staff form a human chain and pass the boxes out of the designated collection schools to the Ambulances outside. The toys and items get delivered to a central depot for sorting and shipping.
Click here for more information on Operation Christmas Child
---
Fire Fighters Museum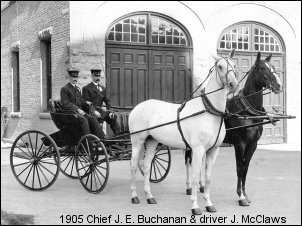 The Fire Fighters Museum of Winnipeg is located at 56 Maple Street and can be contacted by leaving a message at 204-942-4817 or through the website wpgfiremuseum.ca.

A registered charitable organization run entirely by volunteers is dedicated to preserving the history of the Winnipeg Fire Department. Formed in 1982 the museum's board of governors has restored and displayed artifacts dating back to 1882 and utilized by the Winnipeg Fire Department.

A pristine 1903 fire station housing several antique fire trucks, a steam driven fire pump, a horse drawn hose wagon and an amazing display of equipment has been preserved through a collaborative effort of the City of Winnipeg and the museum volunteers.
---
Children's Hospital Book Market

The Children's Hospital Book Market is a non-profit organization that was established in 1961 and raises funds in support of the Children's Hospital Foundation of Manitoba.

Members of the community donate used books that volunteers sort, mark, pack, and price. These books are then sold at three annual sales in February, April and September, at St. Vital Centre. February and September are "paperback" sales that run for three days. The sale in April runs for a week and includes all types of books. Proceeds from sales go to the Children's Hospital Foundation and the Children's Hospital.

All Winnipeg Fire Stations are used as drop off points for books being donated to the Children's Hospital Book Market.

Click here for more information on the Children's Hospital Book Market
Last update: November 30, 2016