What's new in your neighbourhood park?
Pathways in the southwest area of Kilcona Park and the northeast area of Kings Park are currently closed. The pathways are under construction and are anticipated to reopen in November 2022.
Construction at Kings Park includes reconstruction and landscaping of existing paths and adding a new pathway connecting into the south portion of the park.
Construction at Kilcona Park includes reconstruction and landscaping existing pathways.
Please contact 311 for more information.
Throughout the summer you may notice your park, playground or athletic field under construction. We have put together a list of some of the upcoming projects and will be updating it as new projects approach. Check to see if your neighbourhood park is on the list, and enjoy your new play area or structure.
For more information about any of these projects, please contact 311.
Upcoming Park projects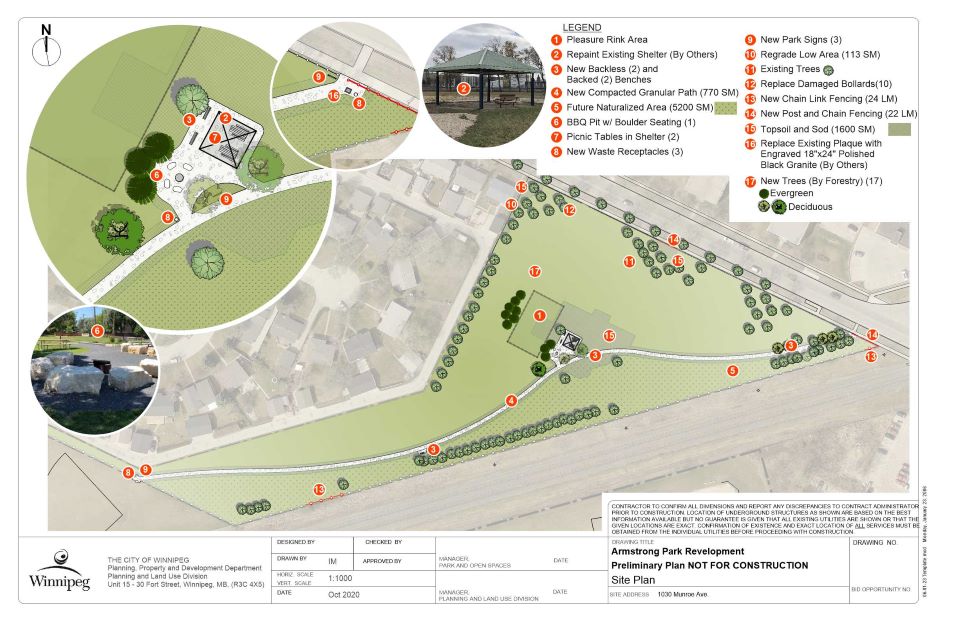 Armstrong Park Redevelopment
1030 Munroe Ave
Project: New pathway, firepit, tree planting and site furniture plus upgrades to the existing shelter
Status: Tender closed but not awarded
Completion Date: Fall 2022
Ward: Elmwood - East Kildonan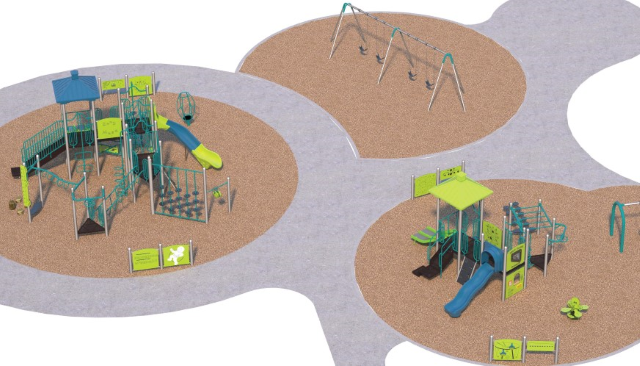 Clara Hughes Park and Playground Improvements
400 Matheson Ave
Project: Decommissioning old wading pool. Upgrading existing playground and sports field plus drainage improvements.
Status: Under construction
Completion Date: Summer 2022
Ward: Mynarski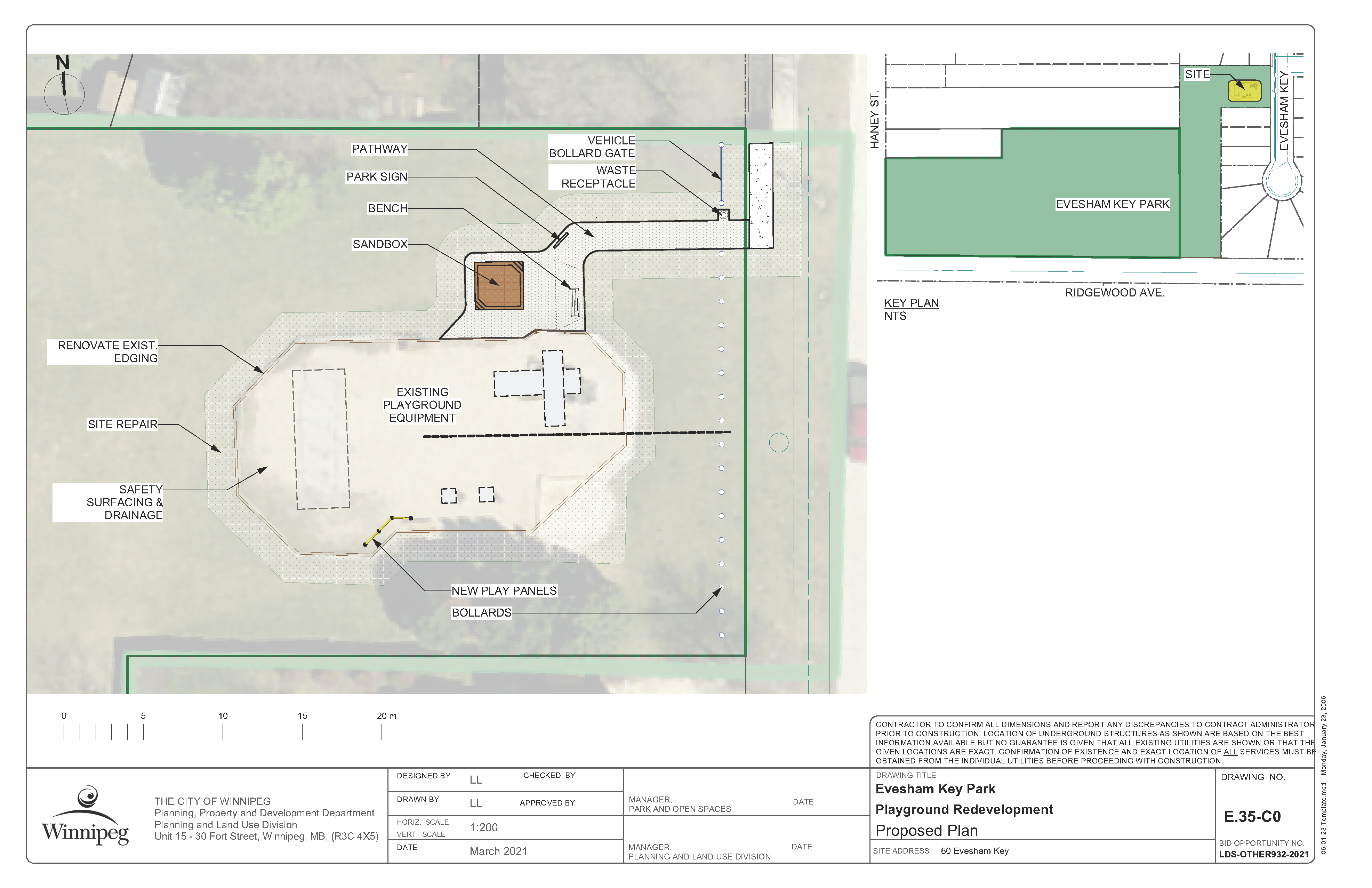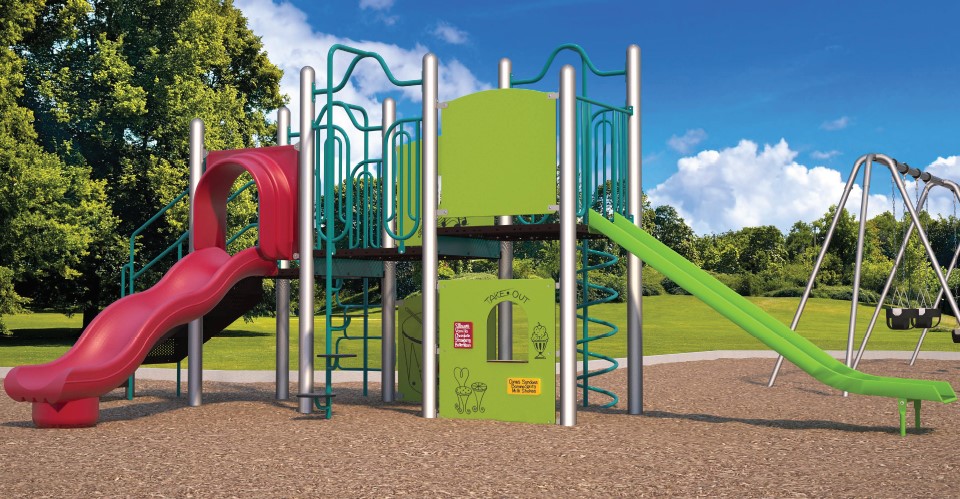 Inglewood Park Playground Redevelopment
295 Inglewood St
Project: Playground redevelopment
Status: Upgrading existing playground and site furniture
Completion Date: Fall 2022
Ward: St. James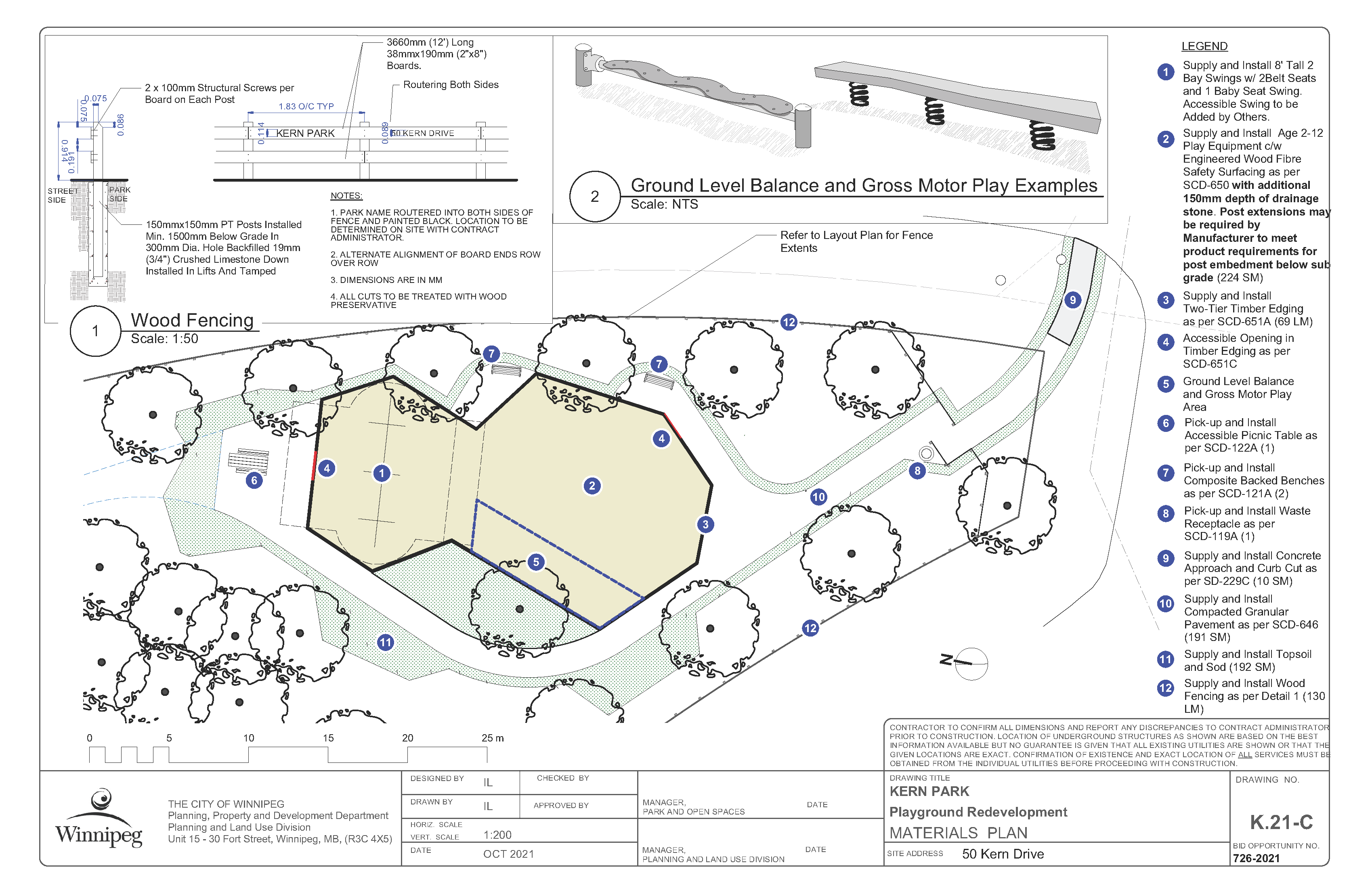 Kern Park Playground Redevelopment
50 Kern Dr
Project: Playground renovation
Status: Construction anticipated Spring 2022
Completion Date: TBA
Ward: Transcona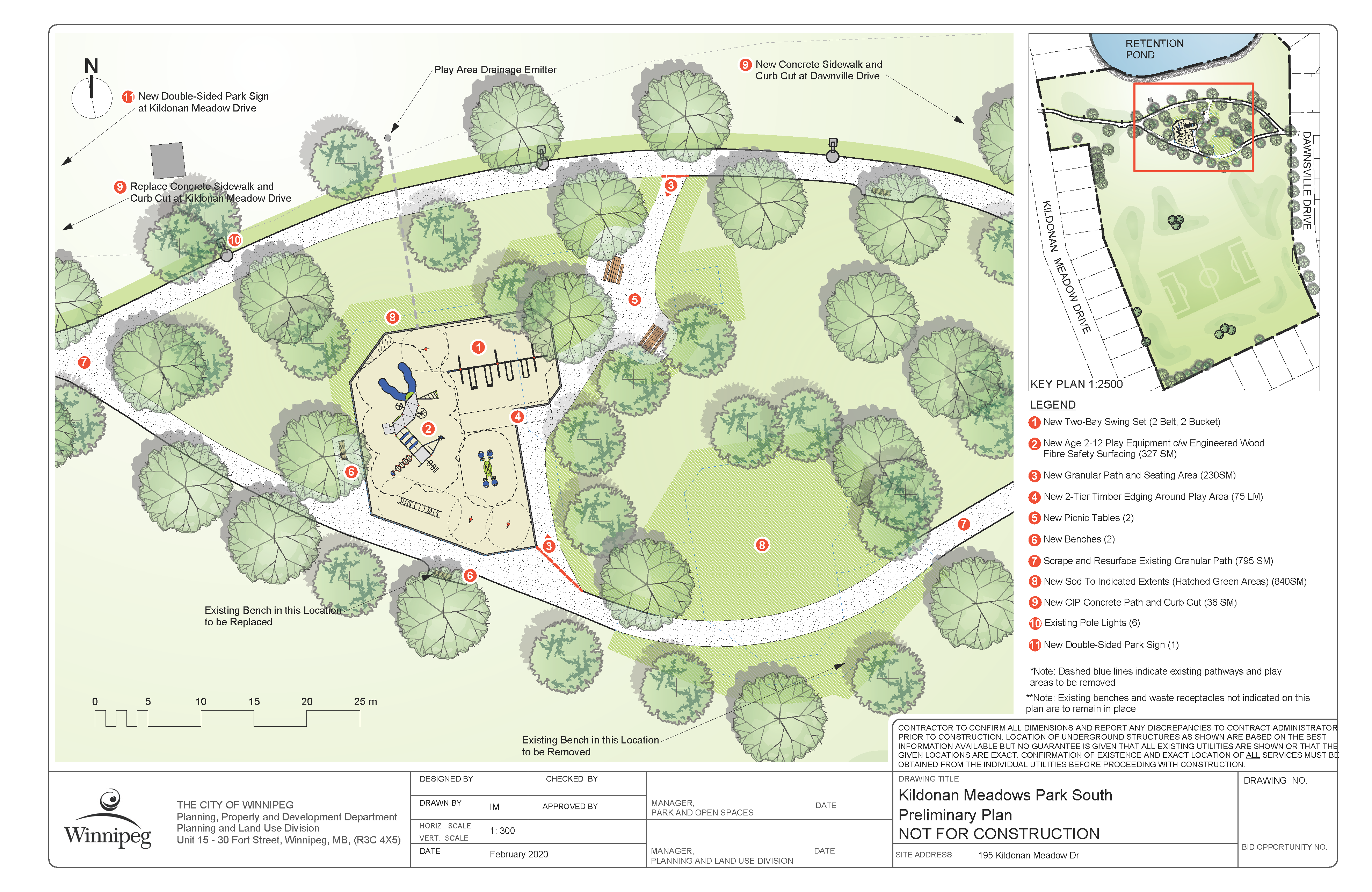 Kildonan Meadows South Park Playground Redevelopment
195 Kildonan Meadow Dr
Project: Upgrading existing pathways, playground and site furniture
Status: Tender closed but not awarded
Completion Date: Fall 2022
Ward: Transcona
Kirby/Setter Park Playground Redevelopment
575 Setter St
Project: Upgrading existing age 2-5 playground and site furniture
Status: Tender closed but not awarded
Completion Date: Fall 2022/Spring 2023
Ward: St. James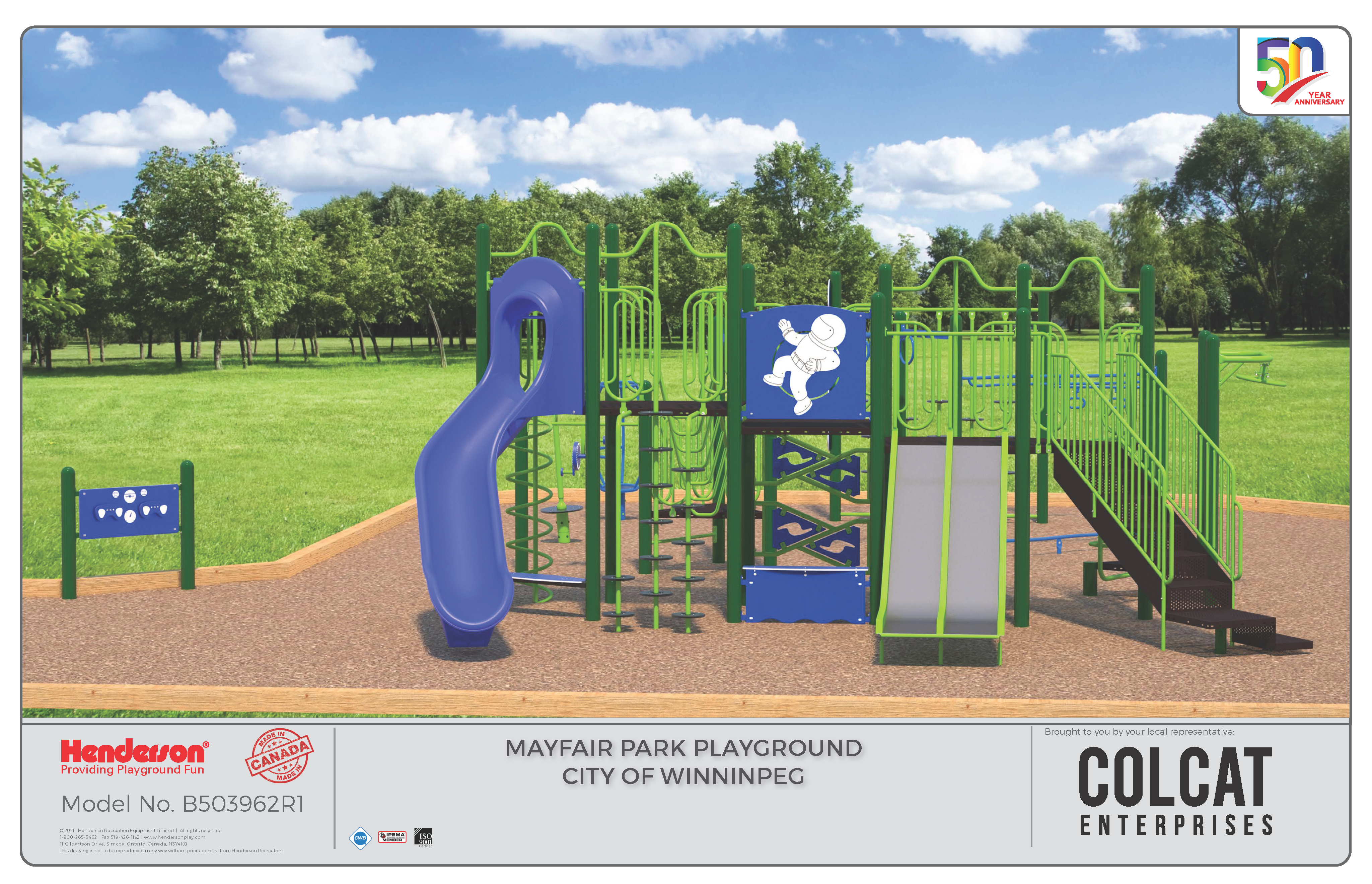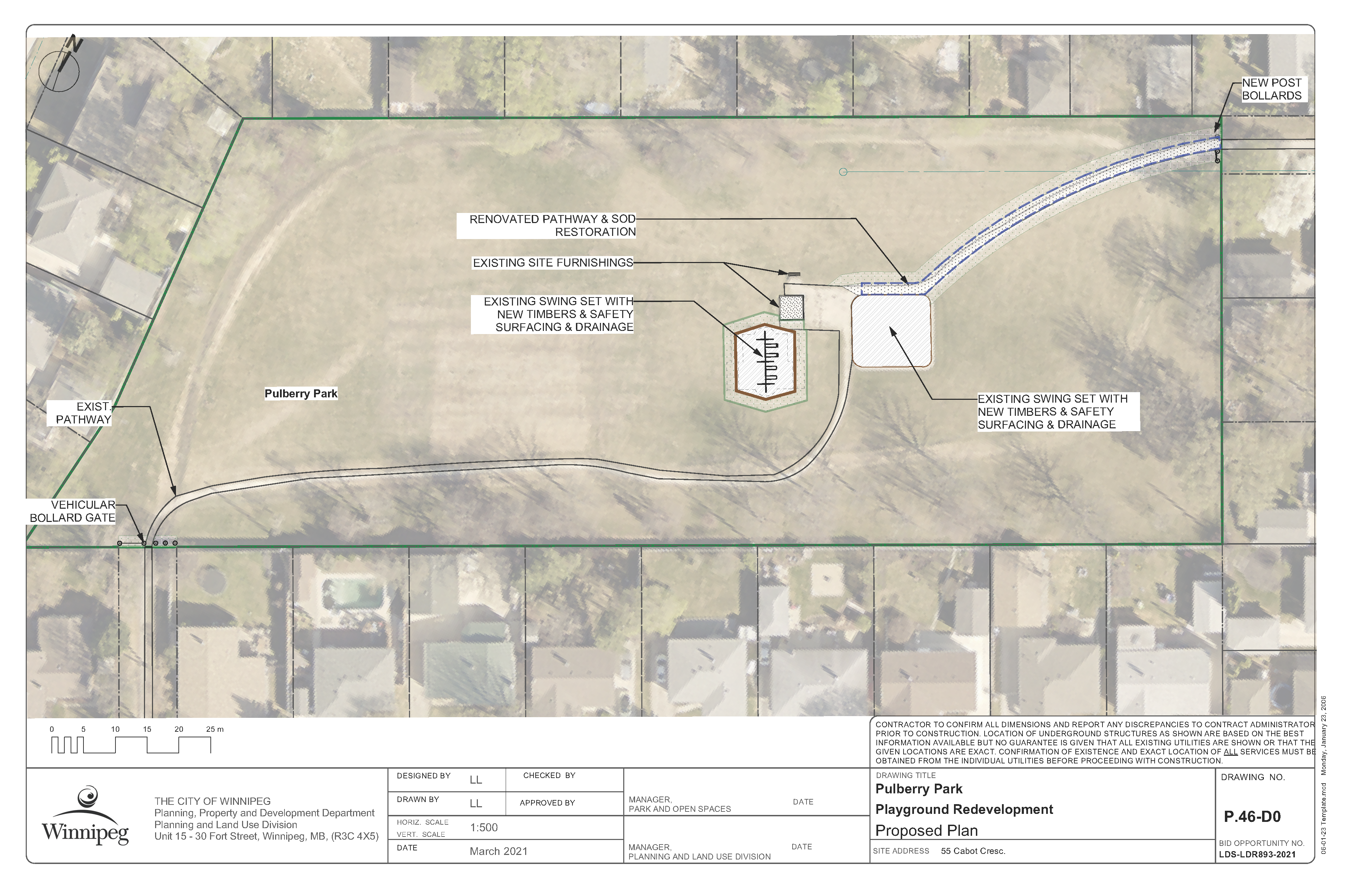 Pulberry Park Playground Renovation
55 Cabot Cres
Project: Playground renovation
Status: Construction summer 2021
Completion Date: 2021
Ward: St. Vital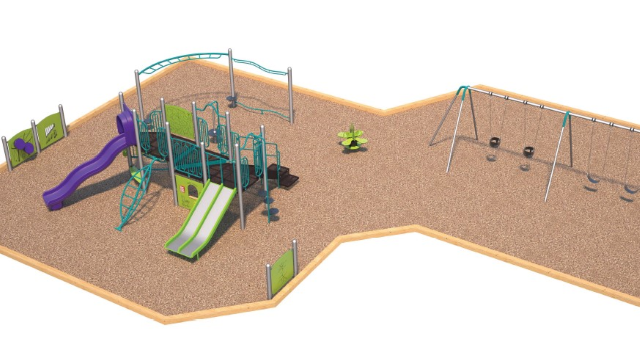 Sir Sam Steele Park Playground Redevelopment
835 Herbert Ave
Project: Upgrading existing playground and site furniture
Status: Under construction
Completion Date: Summer 2022
Ward: Elmwood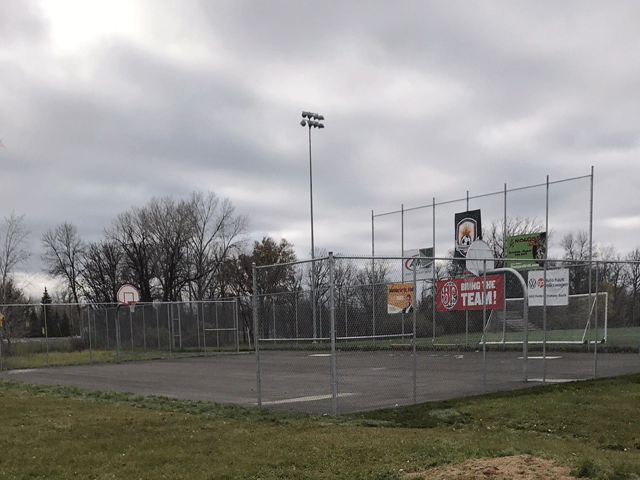 St. Vital Memorial Park Basketball Court Construction
100 Sunset Blvd
Project: Basketball court construction
Status: In progress
Completion Date: Spring 2023
Ward: St. Vital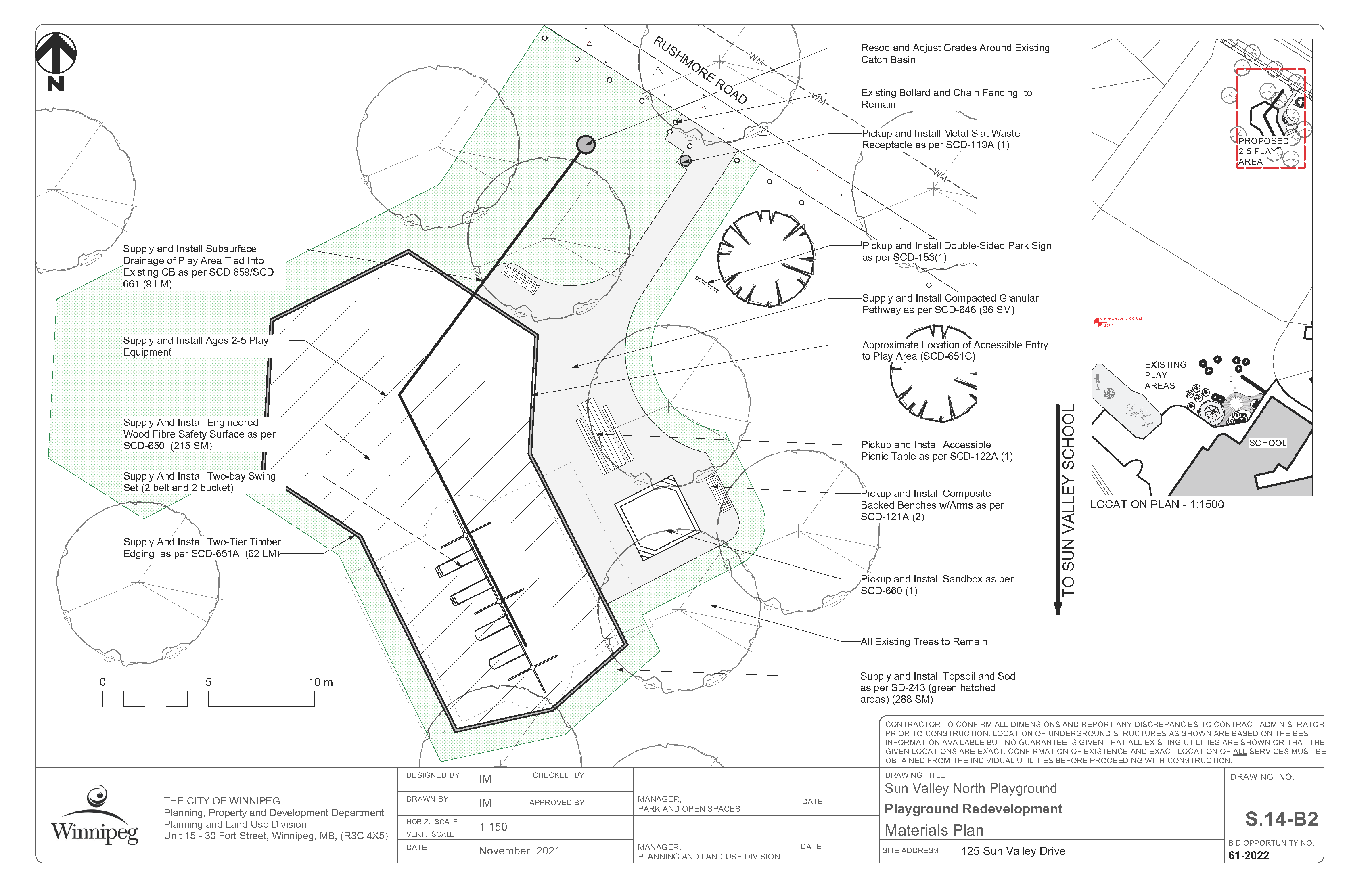 Sun Valley Park North Playground Redevelopment
125 Sun Valley Dr
Project: Upgrading existing playground and site furniture
Status: Awarded
Completion Date: Summer 2022
Ward: North Kildonan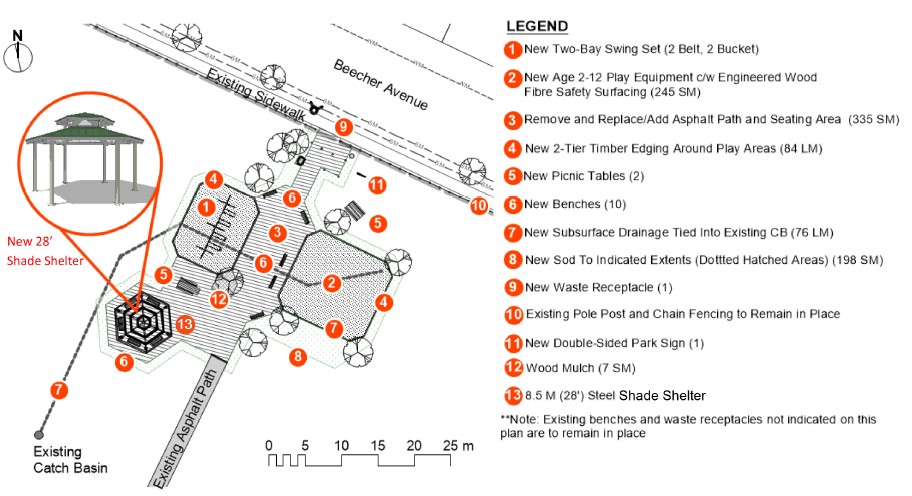 Tokarz Park Playground Redevelopment
840 Beecher Ave
Project: Playground redevelopment
Status: Construction anticipated Summer 2022
Completion Date: Fall 2021/Spring 2022
Ward: Old Kildonan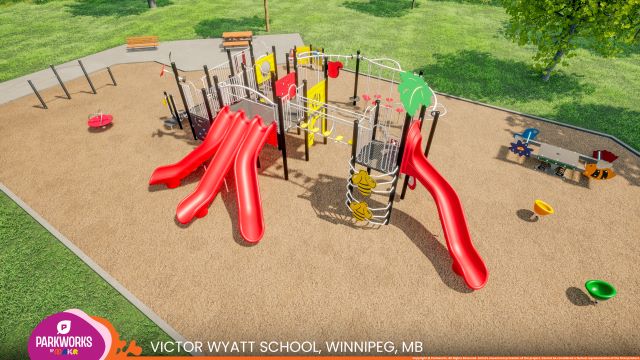 Victor Wyatt School Playground Redevelopment
480 Meadowood Dr
Project: Upgrading existing playground and site furniture
Status: Awarded
Completion Date: Summer 2022
Ward: St. Vital
Last update: October 6, 2022