West End Sewage Treatment Plant Upgrade
Overview
WEWPCC Effluent Flow Measurement Project
Graphics
Links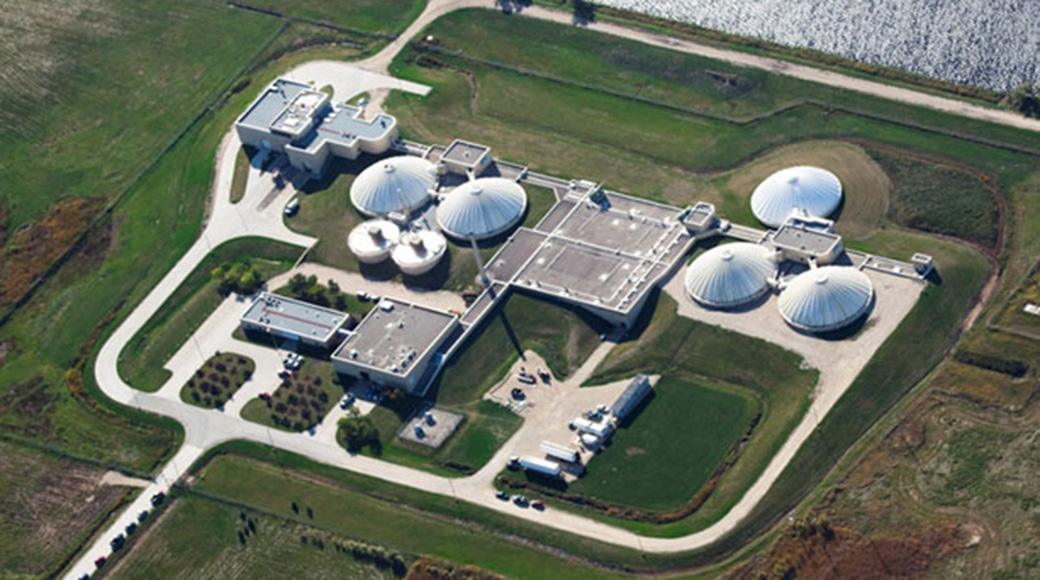 The West End Sewage Treatment Plant , also known as the West End Water Pollution Control Center (WEWPCC), is the City of Winnipeg's smallest plant. It provides approximately 10 per cent of the City's sewage treatment. In 2008, the treatment process was upgraded to biologically remove both nitrogen and phosphorous, reducing the nutrient load entering the waterways. The WEWPCC facility reliably treats the wastewater and meets its Environmental Licence. The Winnipeg Sewage Treatment Program continues to execute projects to optimize the operation and maintenance of the facility.
This flow measurement project focused on the installation of a continuous flow measurement system for final effluent from the WEWPCC. Installation of the system at the outlet of the polishing ponds enables the development of sustainable pond management strategies to maximize benefit from the ponds, and improve the quality of data collected to aid the operators in monitoring effluent quality.
The WEWPCC polishing ponds are a unique City resource, which take advantage of the high number of sunshine days in Southern Manitoba to provide disinfection by natural means. This approach has allowed the WEWPCC to function without a UV disinfection facility, saving electrical energy and keeping operating costs low for over 23 years.
In addition to providing disinfection, the ponds also naturally cool the warm, treated effluent in the winter. The lower temperature of the treated effluent allows the Assiniboine River to freeze, which supports safe community use of the river for recreation in the winter.
Status
The flow monitoring project is complete.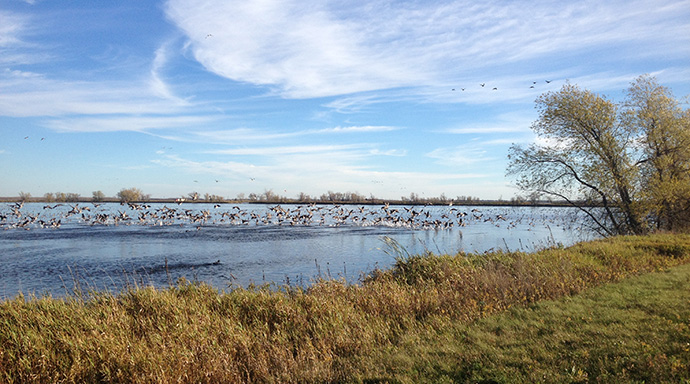 This photo is a snap shot of the polishing ponds at WEWPCC.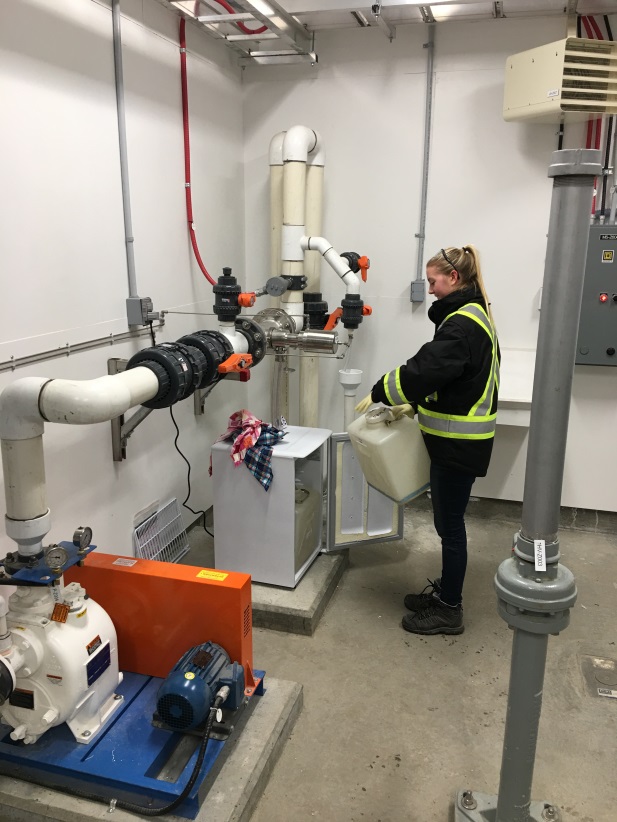 Effluent sampling at WEWPCC Monitoring Station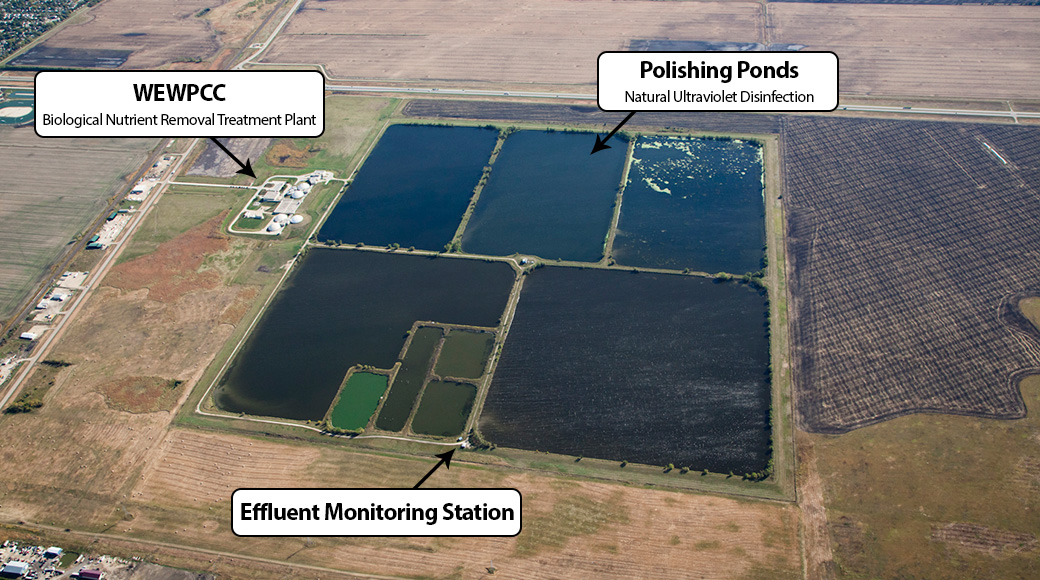 Last updated: January 7, 2019