Online payment system
City of Winnipeg public water service outlets no longer accepts keys and coins for payment. Customers will need to sign up for an account with the online prepay payment system to use the outlets.
Public Water Service Outlets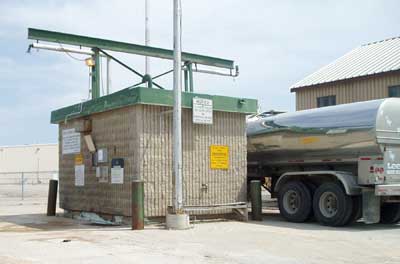 Public water service outlets locations and service sizes:
1539 Waverley Street

3-inch service
2-inch service

Portage Avenue at the Perimeter Highway

(We no longer offer a 2-inch outlet at the Portage Avenue station.) If you still require a 2-inch hookup, you will need to provide a 3-inch to 2-inch camlock adapter.
Payment methods
Customers must have a prepay account with our online payment system in order to purchase water from a public water service outlet.
Applying for an account
Customers can apply for a prepay account by visiting the payment system website and selecting 'Apply for an account': https://winnipegmb.azurewebsites.net/
Please fill out the form and hit apply now. Once your application for an account has been approved, you will receive an email asking you to confirm your account.
Customer manual
For more information about how to use the new online payment system, please review the customer manual. For questions about the public water service outlets, contact 311. Please contact the Utility Billing Centre for any billing inquiries.
Rate
Rates are effective January 1 of each year, unless otherwise noted.
| | 2021 rate | 2022 rate | 2023 rate |
| --- | --- | --- | --- |
| per cubic metre | $4.00 | $4.10 | $4.25 |
To fill your tank, please drive to the side of the building and connect your Shank 2-inch or 3-inch Camlock Part C Type fitting at the end of your hose to the 2-inch or 3-inch male Camlock fitting protruding from the water fill station building. We do not supply hoses; you must supply your own, as well as a backflow prevention device.
Dispensing water
Before you can fill your tank at the Portage Avenue and Perimeter Highway outlet, you must apply for an online account, add a truck and deposit money into the account. Each truck needs an access number and a PIN to dispense water at the outlet.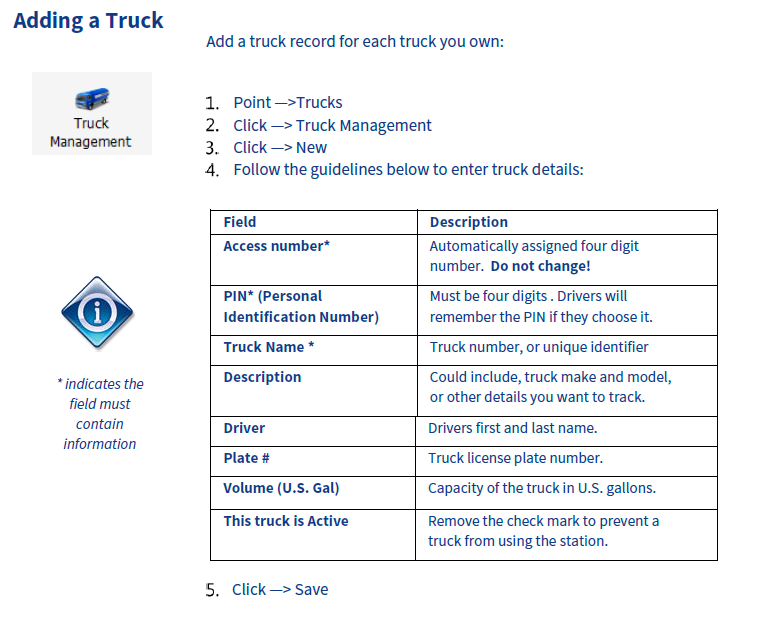 Preventing backflow
You are required to have a backflow prevention device or an air gap installed on your truck or hose when filling at standpipe locations. We monitor all water fill stations to ensure compliance. If you do not comply with the loading procedures, we will cancel your privileges at the water fill stations and may charge you with violating the by-law.
There are two ways you can prevent backflow:
Preferred

Install a permanent plumbing fixture on your hauling vehicle that creates an air gap between the end of the fill pipe and the tank on your hauling vehicle.
The air gap must be twice the diameter of the inlet pipe. For example, if the diameter of your fill hose is 2 inches, the air gap must be 4 inches.
Use your own hose with a Shank 2-inch or 3-inch Camlock Part C Type fitting to connect to the water fill station.


Alternative

Install a permanent reduced pressure back flow prevention device either on your hauling vehicle, or on your hose between the filling Camlock and the tank.
Use your own hose with a Shank 2-inch or 3-inch Camlock Part C Type fitting to connect to the water fill station.
Each year, arrange and pay for a licensed backflow prevention tester to test the backflow prevention device. Have them submit a test report that certifies that the device is in good working condition.


| | | |
| --- | --- | --- |
| | Reduced pressure backflow prevention device | 3-inch Camlock Part C Type fitting |
Ensuring water safety
Backflow prevention devices and air gaps protect water quality by:
preventing harmful substances from entering the City's water system
preventing cross contamination from the use of the same hose by numerous water haulers
The use of backflow prevention devices are required by the Provincial Drinking Water Safety Act and the City of Winnipeg Water By-law.
Other recommendations
If you are transporting drinking water, we recommend that you:
Use a hose designed for drinking water with the NSF/ANSI Standard No. 61 certification (e.g., Tigerflex UVF or Tigerflex 2020 hose, Tan bulk food grade hose or Kidde Fire Fighting Super Aquaduct Hose).
Label all hoses and water containers to be used for drinking water.
Protect all hoses and water containers from contamination when not in use.
Periodically disinfect all hoses and water containers.
More information:
By signing-up you are agreeing to:
collection of personal information under FIPPA
Last updated: December 20, 2022