Downtown Bike Lane System and Street Improvements
This project is now complete
Connecting the Forks to the Exchange District
Construction of a new, two-way protected bike lane along Garry Street with connections to the Exchange District on Notre Dame Avenue, Princess Street, and Arthur Street is underway and is expected to be complete in 2019.
The project includes street pavement rehabilitations and resurfacing on Garry Street between Assiniboine Avenue and Portage Avenue. New tree plantings, increased bike parking and site amenities throughout the project area will be included. When complete, the new protected bike lane will provide a safe link from the Assiniboine Avenue cycle track to the Exchange District. The two-way bike lane will be physically separated from vehicle traffic, enhancing safety and comfort for all users.
Reconstruction and streetscaping was completed in 2018 on Donald Street between Portage Avenue and Notre Dame Avenue, Garry Street between Portage Avenue and Notre Dame Avenue, Notre Dame Avenue between Portage Avenue and Princess Street, as well as the resurfacing of Princess Street between Notre Dame Avenue and William Avenue.
Construction was also completed in 2018 along McDermot and Bannatyne Avenues as part of the West Alexander to East Exchange Corridor project.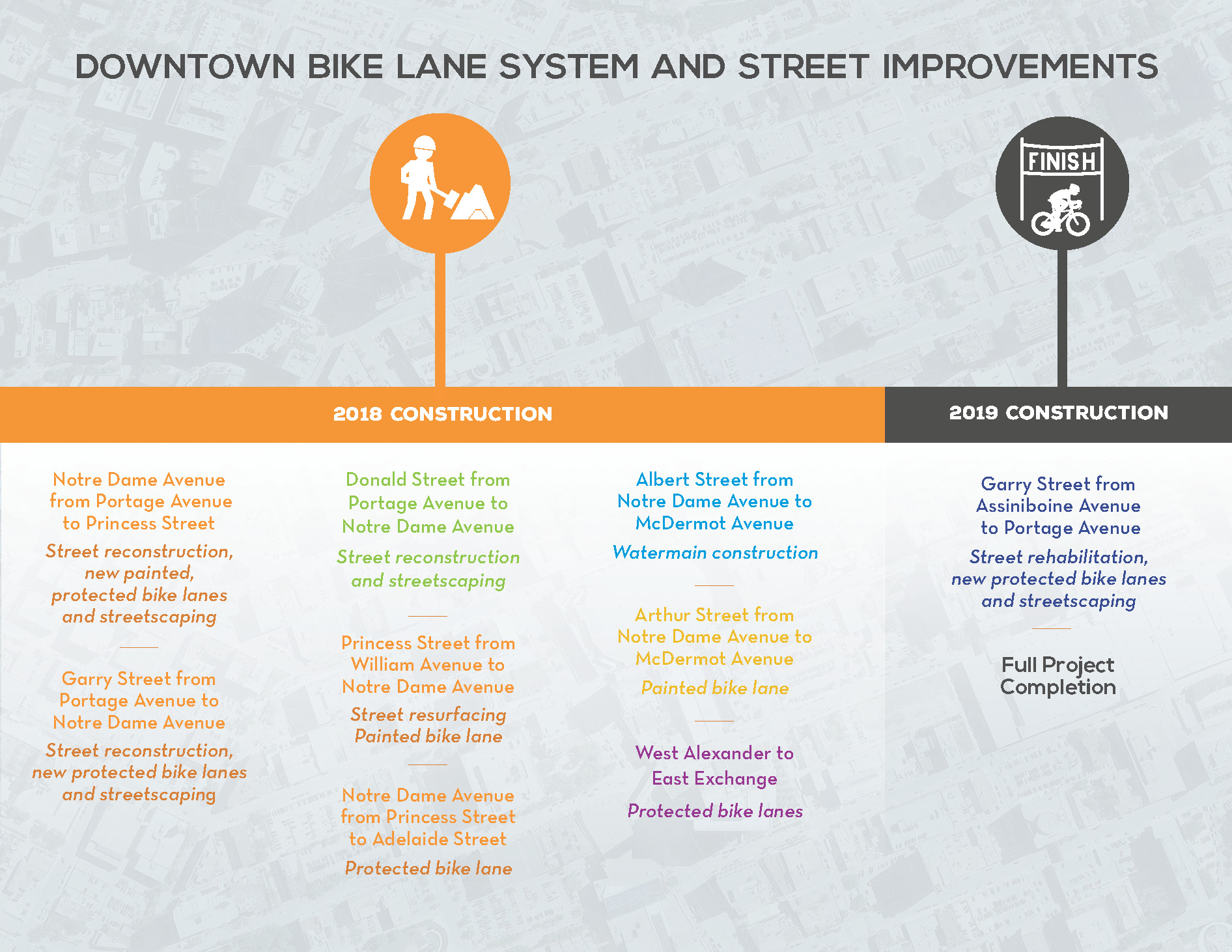 Updates
Background
Documents
Engage
FAQs
Maps