Insect Management Areas
What are Insect Management Areas?
Winnipeg neighborhoods have been grouped into 51 Insect Management Areas. Each of these areas has been given a number one to 51. Fogging and cankerworm control activities are carried out using this communication tool. In addition to the list of neighborhoods that will be treated, area numbers will be provided in all public service announcements. These areas will not change from year to year, so it will be easier for you to determine when your area is going to be treated.
How do I find my Insect Management Area?
Type in your address and find out your insect management area.
Click areas to zoom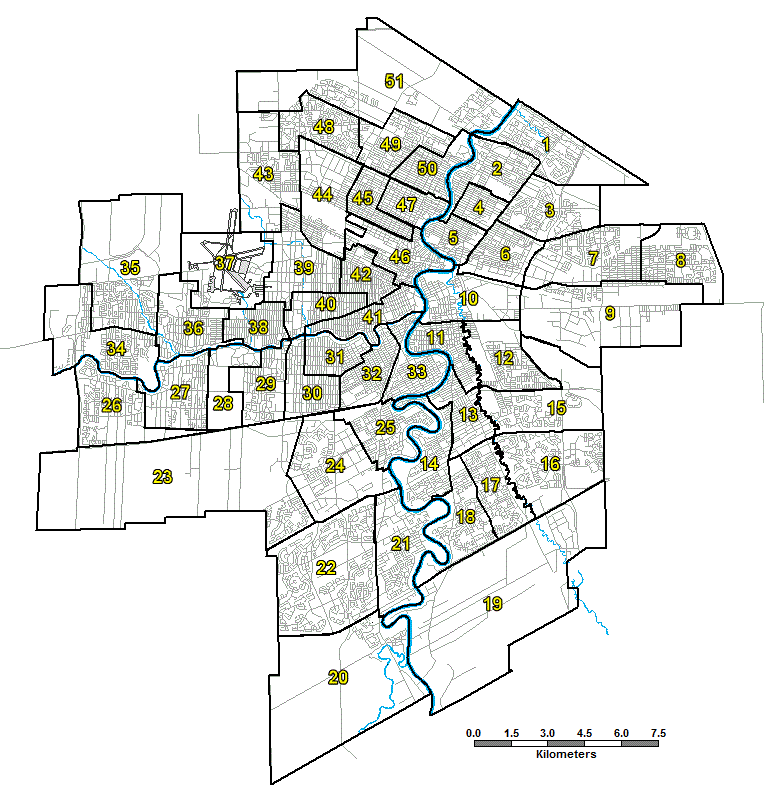 Last update: July 15, 2021