Freight House Spray Pad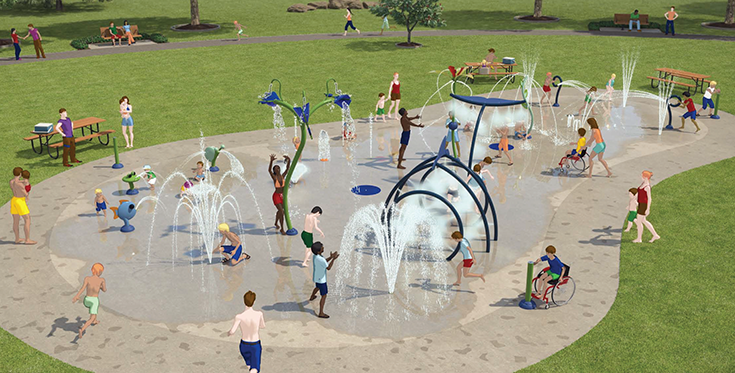 Located at 200 Isabel Street, the new fully-accessible Freight House Spray Pad will have three zones for different patrons – tots, families, and teens. The spray pad also features new benches, landscaping and fencing. As part of this project, an wading pool slide will be added at Burton Cumming Community Centre and a new Drop Shot basketball hoop will be added at Roosevelt Park to improve neighbourhood play.
The new Freight House Spray Pad opened June 2018.
Last update: February 1, 2019