Southwest Transitway training now underway for bus operators
Active transportation path along Transitway now open
October 11, 2019
It is the largest infrastructure project so far in Winnipeg's history and construction on phase two of the Southwest Transitway has now finished.
Before it opens in spring 2020, Winnipeg Transit is working to ensure the Transitway and bus operators will be ready to welcome passengers along the corridor.
"We are providing in-class and on-street training to all our bus operators and supervisors," said Kyle Northcliffe, Instructor with Winnipeg Transit.
While it will still be a few months before the corridor officially opens, residents can now use the active transportation path that runs alongside it.
"Cyclists and pedestrians are more than welcome to start using the pathway," said Northcliffe, adding it features bridges for active transportation users over McGillivray Boulevard and Pembina Highway.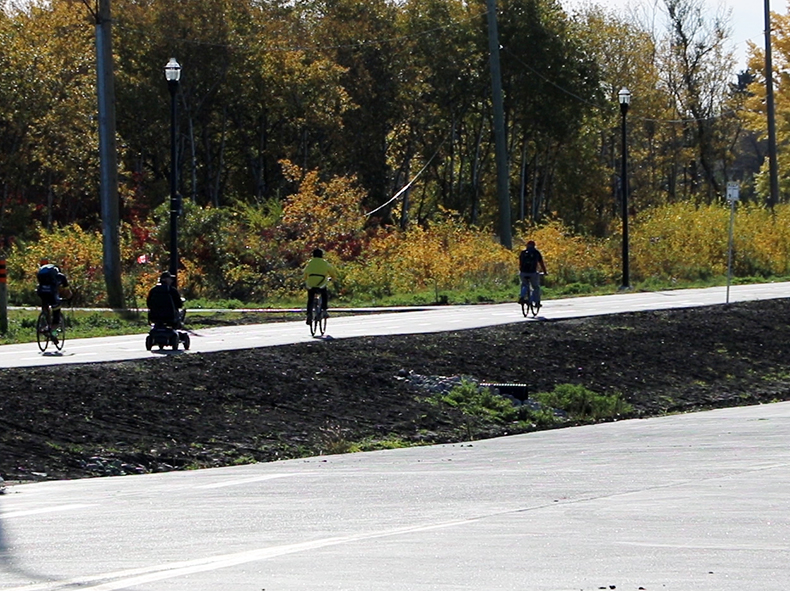 For safety reasons, residents are not permitted to walk, bike, or drive on the Transitway.
"Over the next few months the Transitway is considered an active corridor with many buses and transit vehicles operating in higher speeds," said Northcliffe.
Bus service on phase two of the Southwest Transitway will begin in spring 2020.