5 things you need to know about voting on Election Day
October 25, 2022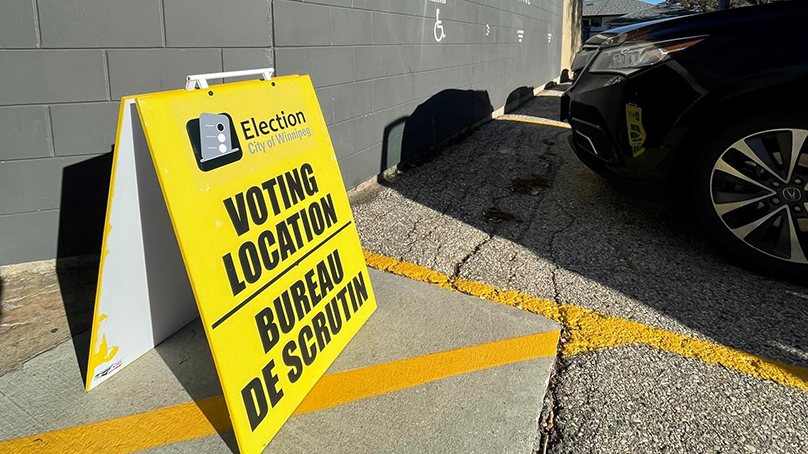 If you weren't one of the 41,895 eligible voters who cast their ballot during advance voting period, Election Day is last chance to vote in the 2022 Municipal Council and School Boards Election.
On October 26, 2022, we want to make sure the voting process is as smooth as possible for you. Here are a few things you should know before heading out to vote:
Am I eligible to vote?
To be eligible to vote for Mayor and Councillor in this election, you must a Canadian citizen, at least 18 years old on October 26, and an actual resident or property owner in the City of Winnipeg since April 26, 2022.
The same eligibility applies for voting for School Trustee, with the added requirement of being an actual resident in the school division ward on October 26.
Our election website has detailed information on eligibility requirements.
Where do I vote?
In total, there are 198 voting locations operating on Election Day. Your designated voting location can be found on your voter's notice. If you didn't receive one, you can search your address to find your election day voting location.
As part of an expanded pilot project, eligible voters in the Old Kildonan, Transcona, and Waverley West wards will be able to vote at any of the voting locations in the ward they live in. This applies to only voters in those three wards.
If you applied to vote by sealed envelope ballot, completed ballots must be returned to the Susan A. Thompson Building at 510 Main Street by October 26 at 8 p.m. and will not be accepted at any voting location.
When do I vote?
Voting locations are open from 8 a.m. to 8 p.m. on October 26. While you have 12 hours to cast your ballot, it is anticipated the busiest times will be right when the locations open and from 3 p.m. until close. If you have the option to, consider voting between 9 a.m. to 3 p.m. to as it may be a quicker process during this typically quiet period.
Anyone in line to vote at 8 p.m. will still be able to cast their ballot.
What should I bring?
Voters must show proof of their name and current address. There are two options for what you can show.
You can either show one piece of government-issued identification that has your name, and address or two pieces of authorized identification that together provide evidence of your name and current address. Both must have your name and at least one must have your current address. We have compiled some examples of types of ID that will be accepted.
If you received a voter's notice, make sure to bring it with you to ensure a smooth voting experience.
Who is on the ballot?
There are 11 candidates running for Mayor, 44 total candidates for Councillor, and more than 100 total candidates for School Trustee. The list of nominated candidates for Mayor, Councillor, and School Trustee is shown in the order the names will appear on the ballot. Find out which candidates are running in your area by searching your address on the election website.