New Winnipeg Transit app now widely available
Older online schedule information tools to be retired June 8; passengers strongly encouraged to make the switch
June 2, 2022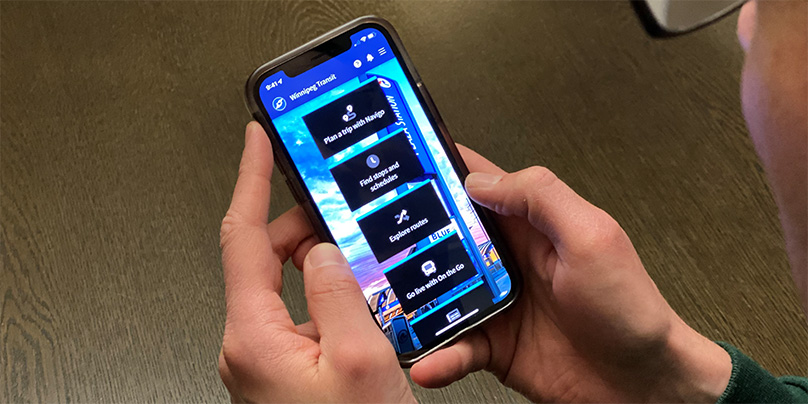 Now available for download on the App Store, Google Play, and in a browser, the new Winnipeg Transit app is bringing passengers the information they need to plan trips with a new look and feel, and improved functionality.
The Winnipeg Transit app project team has been taking in feedback from users since the app was launched in late March. The number of users is steadily growing, and passengers who are still using BUSguide and the older schedule information tools on winnipegtransit.com are encouraged to make the switch as soon as possible. A full transition will take place June 8, when older online schedule tools will be retired.
The new app features familiar favourites like the Navigo trip planner and options to login to personalize your experience by saving trip settings such as favourite stops and routes.
It's also bilingual, making it easy for passengers to plan trips and look up schedule information in both French and English.
For those looking for a more old-school experience, the app makes it easy to export any stop schedule in a printable, PDF format.