Bill and Helen Norrie Library receives Three Green Globe certification
Recognized for eco-efficiency and environmental design
August 24, 2021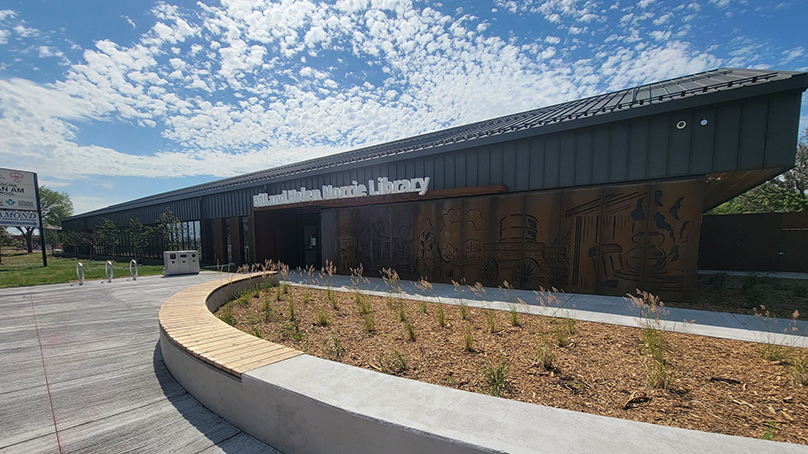 The next time you are picking up your library books at the new Bill and Helen Norrie Library, take note of the building. It has recently received Three Green Globes certification for its eco-efficiency and environmental design.
The library, which opened in March 2021, features Smart Glass technology, which serves as an electronic blind and offers instant visual privacy at the touch of a button. The glass can be electronically adjusted to be clear, frosted, or opaque.
The 14,000 square foot facility has been energy-modelled to provide optimal operating efficiency and has also been recognized by Manitoba Hydro for its energy efficient construction. It's also the first City library with an electric vehicle charger.
Three Green Globes certification is internationally recognized and is based on performance in several categories including energy usage, emissions, and project management.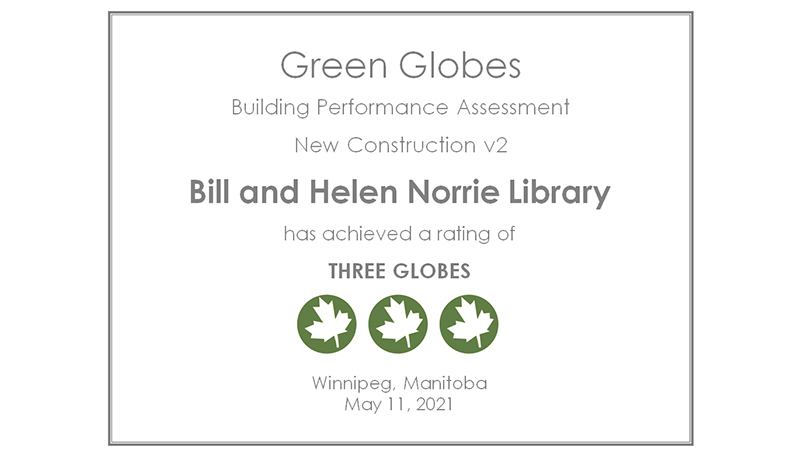 Transcona Library, which opened in 2019, also received the same certification.
The Bill and Helen Norrie Library was identified as a priority in the Library Redevelopment Strategy. Cornish Library recently completed renovations with other recent projects including the new Transcona and Windsor Park Libraries and upgrades to the St. Vital and St. John's Libraries.