Winnipeg Fire Paramedic Service celebrates the 'faces of paramedicine'
Paramedic Services Week is May 22-28, 2022
May 24, 2022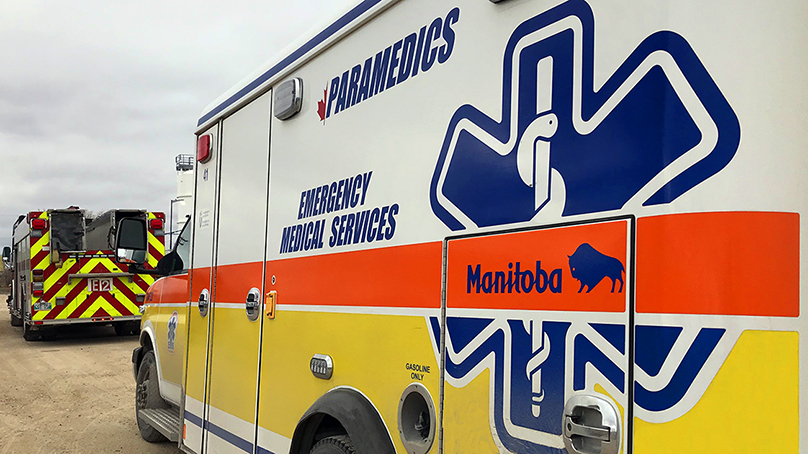 Paramedic Services Week is a time to recognize the paramedics that respond to the more than 90,000 medical calls Winnipeg receives each year. Running May 22 – 28, the theme for 2022 is the 'Faces of Paramedicine' and focuses on the unique specializations within paramedicine that contribute to quality pre-hospital and emergency care.
"By having different skill sets within the larger paramedical and first responder team, we are able to quickly deploy resources to best support the patient," said Christian Schmidt, Chief of the Winnipeg Fire Paramedic Service (WFPS).
WFPS employs 643 licensed paramedics in seven broadly classified roles:
307 Firefighter-Primary Care Paramedics (FF-PCP),
178 Ambulance-Primary Care Paramedics (A-PCP),
77 Advanced Care Paramedics (ACP),
24 Advanced Care Paramedic-Practitioners (ACP-P),
21 District Chiefs of Paramedic Operations (DCPO), including 8 Training Inspectors and 4 Platoon Chiefs,
20 Tactical Emergency Medical Support Paramedic (TEMS), and
16 Community Paramedics.
WFPS also employs one staff member in Paramedic Public Education to enhance community outreach and life safety education.
"I want to thank every member of the paramedic team, including our trainers, for contributing to a highly skilled, professional workforce that serves the residents of Winnipeg with compassion and dedication," said Chief Schmidt.
Primary Care Paramedics
Whether arriving on-board a fire apparatus or ambulance, all PCPs stabilize wounds and fractures, provide life support, start IVs, give medications, and initiate cardiac monitoring.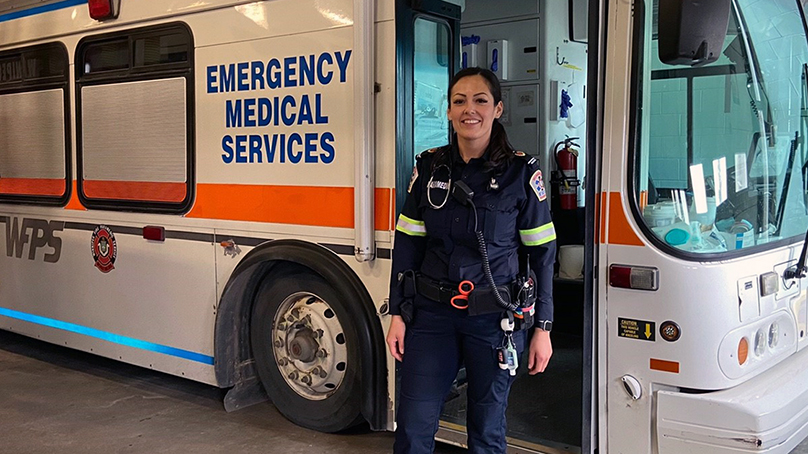 Nicole M. is an Ambulance-PCP and drives the Major Incident Response Vehicle, which is deployed to mass casualty incidents. She's worked for the City for eight years. "Being a paramedic is a noble and proud profession that I have the pleasure to be a part of," she said.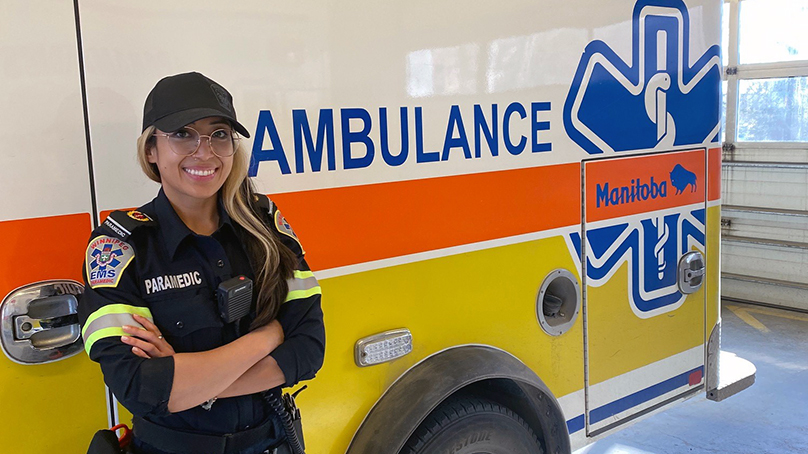 Ambulance-PCP Nicole P. has been a paramedic with WFPS since 2014. "This profession has humbled and molded me into the person I am today and I could not be prouder of where this journey has taken me," she said. "I've learned a lot about the realities of peoples' worst moments. Adapting to their situations can be draining at times, but feeling that sense of reward when you've helped someone's family or loved one makes it all worth it in the end."
Firefighter-Primary Care Paramedics attend calls via fire apparatus and work to assess and stabilize patients for transport. Derek has been paramedic for 18 years and a Firefighter-PCP with the City for 17 years. "I take pride in working alongside the professional men and women of the WFPS who make a difference on calls across the City of Winnipeg every day."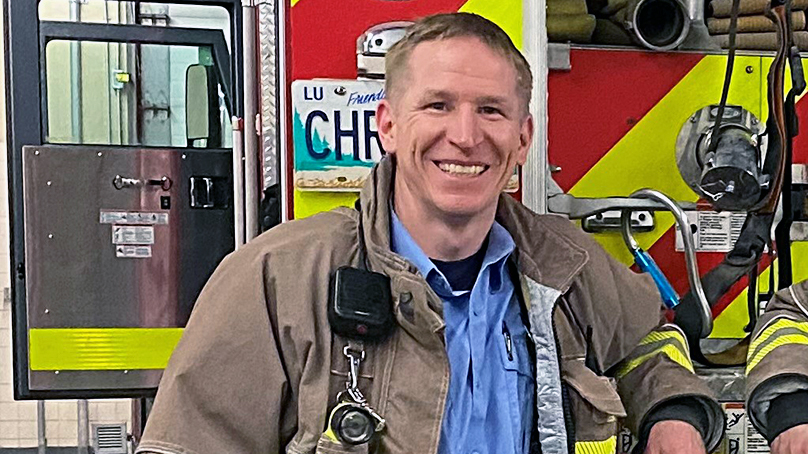 Advanced Care Paramedics
Advanced Care Paramedics and Advanced Care Paramedic-Practitioners provide advanced life support and respiratory and cardiac procedures, interpret medical information, and administer additional medications.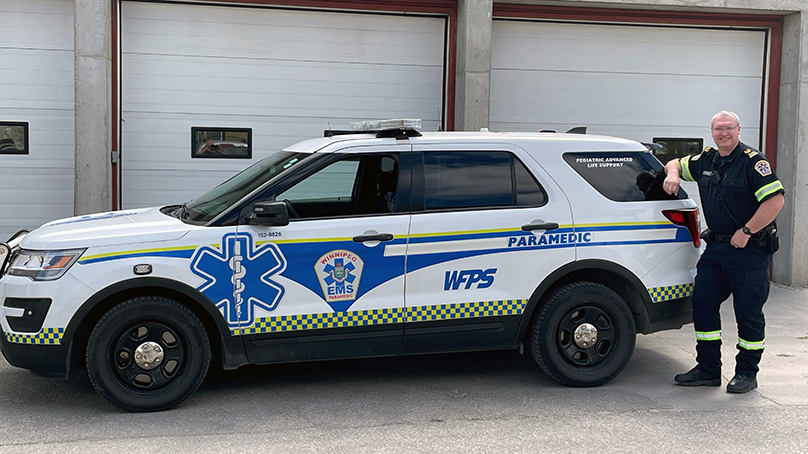 "Every shift is different," said Russ, an ACP-Practitioner with 22 years of experience with WFPS. "We go to different calls each shift and we get the chance to make a difference in someone else's life." He specializes in high risk/low volume calls like pediatric patients, out of hospital births and palliative care.
District Chiefs of Paramedic Operations and Platoon Chiefs
District Chiefs of Paramedic Operations supervise and support paramedic staff. They also assist ACP-Practitioners in providing care to specialized patient populations, like pediatrics. Platoon Chiefs oversee paramedic operations.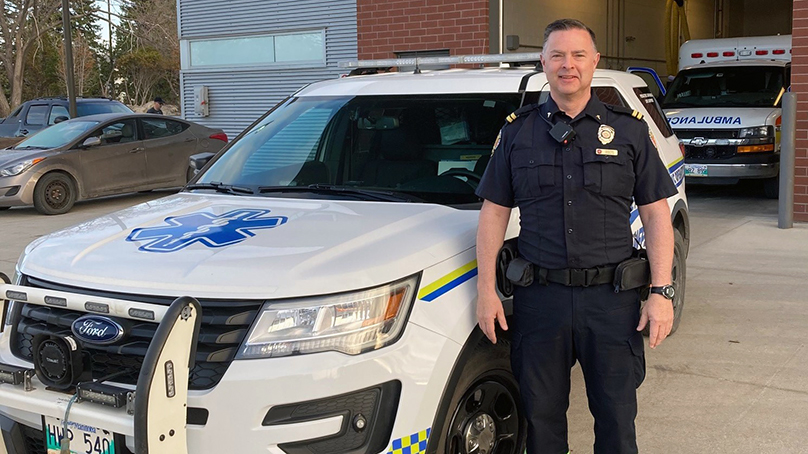 "The best part about my job is the great diversity of the work," said Peter, who has 20 years of experience. "From serving the citizens of Winnipeg by performing critical pediatric and adult care, training and mentoring our staff, giving clinical support for our Firefighters, Firefighter Paramedics and Ambulance Paramedics, participating in the Incident Command structure for large incidents, to ensuring Quality Assurance and so much more — the District Chief of Paramedic Operations does it all."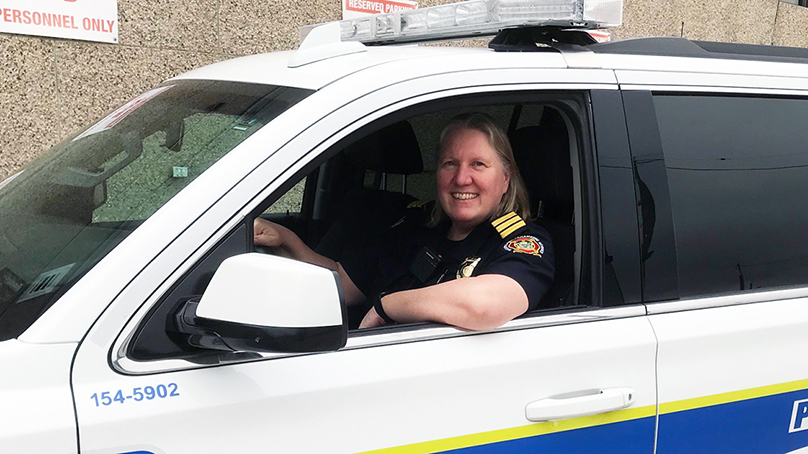 Janice has 34 years of experience with WFPS under her belt. As a Platoon Chief of Paramedic Operations, she's been a leader of Platoon 2 for nine years. "I enjoy the various roles and opportunities I've had to serve the public over my career. I work with an outstanding group of supervisors and staff," she said.
Tactical Emergency Medical Support Paramedics
Tactical Emergency Medical Support (TEMS) Paramedics receive special training to work directly with the Winnipeg Police Service to provide care in hostile situations.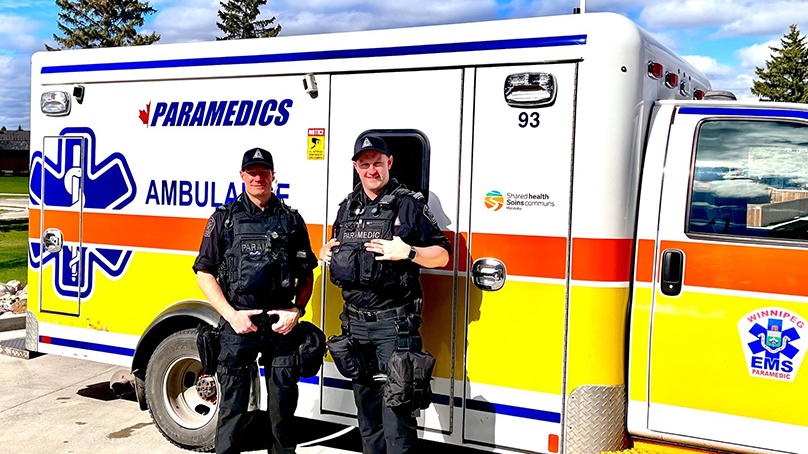 Matt and Mark have 24 years of experience with WFPS between them. "We like our ability to stand with other services that support the citizens of Winnipeg, as well as provide medical care and peace of mind to officers in high stress environments."
Community Paramedics
Community Paramedics with the Emergency Paramedic in the Community (EPIC) program visit vulnerable patients where they reside in their communities to help break down barriers to primary care. EPIC9 Paramedics provide secondary 911 triage services to low acuity patients that could safely benefit from alternate forms of transport to hospital or other services in the community.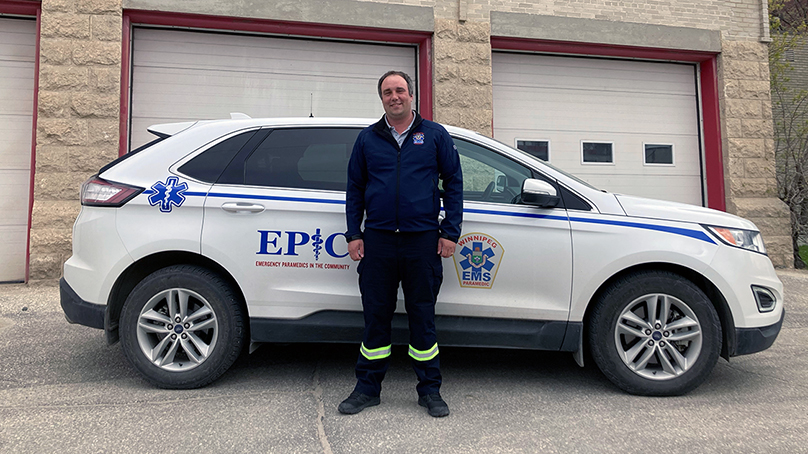 "It has been my privilege to work in Community Paramedicine, assisting vulnerable members of the community in their journey through the health care system," said Matthew, an EPIC staff member for five years. He's been a paramedic for 12 years.
Paramedic Public Education
As WFPS's Paramedic Public Education Coordinator, Cory works on harm reduction initiatives with vulnerable community groups and educates the public about substance use and life safety issues.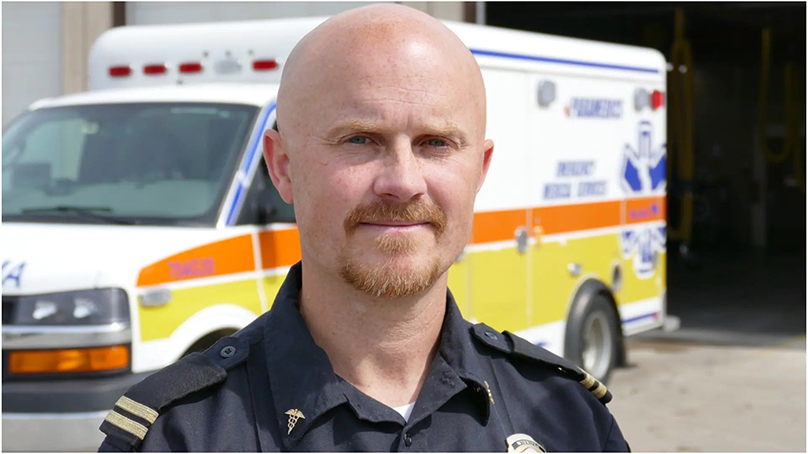 "My role allows me to affect lives in a positive way," said Cory, who has been with the service for 22 years. "I often engage community members that are underrepresented and marginalized. Through community networking, developing partnerships and providing public education programming, I hope to minimize injury and harm all while fostering productive relationships."