Winnipeggers now have more places to go downtown
Seven temporary public washrooms now open
February 2, 2021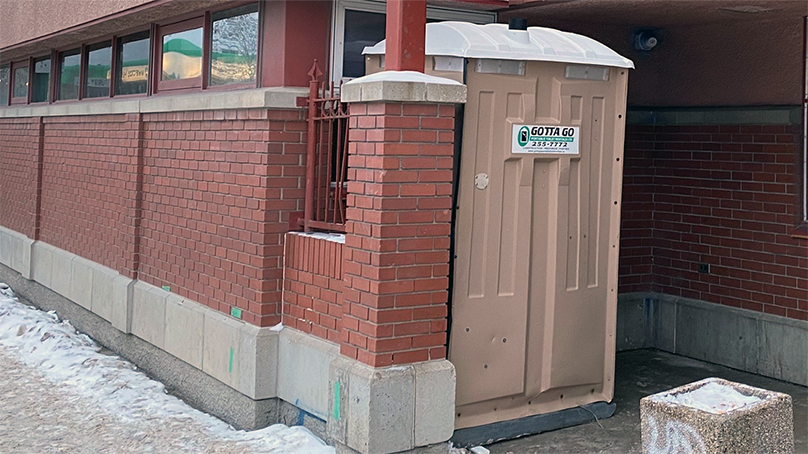 Needing a washroom with none to be found is an uncomfortable predicament. For many, it might mean a short drive or walk to find one, but for those experiencing homelessness, it's not as easy.  Add in a pandemic with business closures, and it's almost impossible.
In Winnipeg's downtown, we are working on making public washrooms available 24/7 for all who need them. Seven temporary washrooms are now open at the following locations:
The Places to Go – Restroom Strategy was formed to identify these areas where washrooms were required most for those in need," said Chris Brens, Manager of Community Development.
Funding for the Places to Go - Public Restroom Strategy is through the Canadian Medical Association Foundation's donation to the Community Response Fund for Vulnerable Populations for $670,000. Of this total, $50,000 will go towards temporary public washrooms and the remaining $620,000 will go towards permanent public washrooms.