Animal Services program supports northern communities
February 3, 2022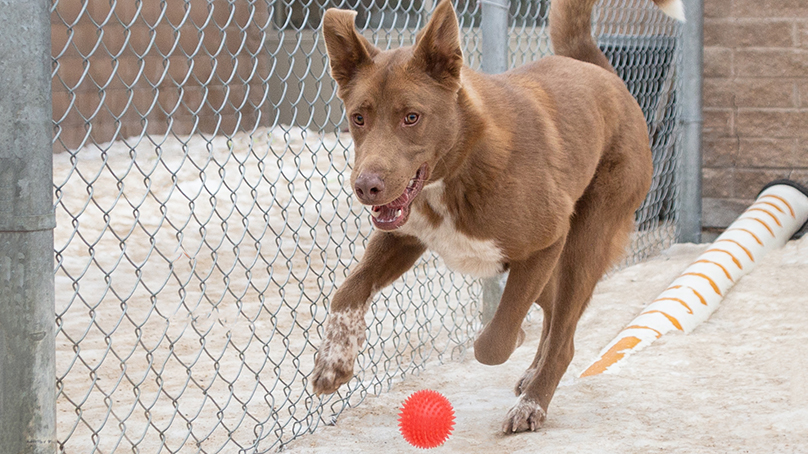 An update to this story: We're thrilled to share that Sabe has been adopted! We've had a tremendous response this week from people interested in doggie dates and adoption. Other dogs are still available for adoption. Please contact 311 to inquire.
Meet Sabe – a friendly, energetic Husky and Labrador Retriever mix who loves toys and stretching his legs.
Like all the adoptable dogs at our Animal Services Agency, Sabe is looking for the perfect family to take him home. He's also part of a special program that helps support northern communities.
Dogs like Sabe are brought in through the Northern Outreach Initiative. Working closely with rescue organizations and northern communities, Animal Services identifies dogs for placement that may otherwise have no home. Some have come to the Agency from as far away as Nunavut, making their way to Winnipeg through a network of community members and rescue volunteers.
This past summer, we also launched a new three-day course for members of northern communities who wish to start their own animal control or welfare program. The course is complimentary, and participants get to learn the basics of animal control and welfare through classroom presentations and job shadowing in the field with Animal Services officers.
"Not only are these initiatives beneficial for the animals, but they also help improve the health and wellness of northern communities by reducing the population of roaming dogs," said Gordon.
Please contact 311 if you're interested in adding Sabe to your family or if you're a member of northern community who would like more information about the animal control and welfare course.