Élargissement de la collection de documents de bibliothèque en français grâce au service Cantook Station
Dans le cadre d'un service gratuit, votre carte de bibliothèque vous donne accès à des livres électroniques et à des livres audio en français
Le 22 juin 2020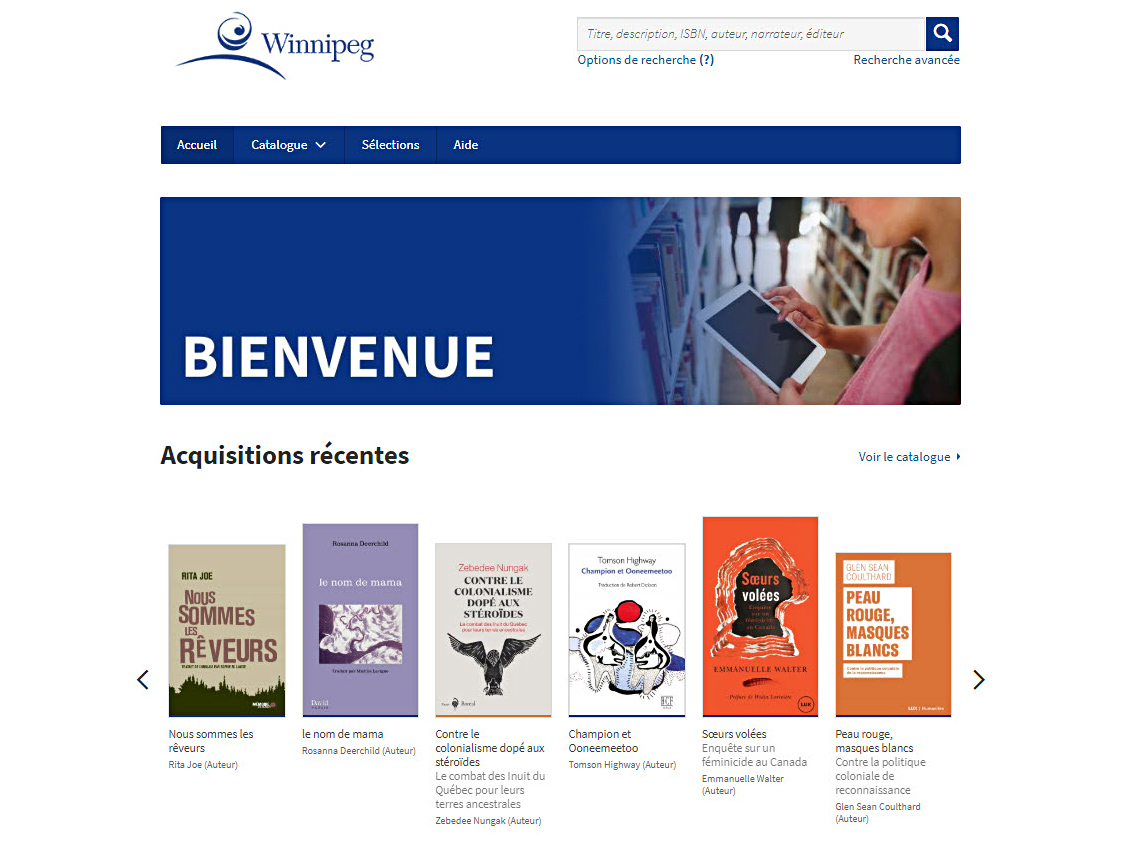 Si vous cherchez votre prochain livre, plus d'options s'offrent désormais à vous grâce au lancement de Cantook Station, un service de prêt électronique basé sur l'infonuagique qui propose des livres électroniques et des livres audio en français.
Le service, que la Bibliothèque publique de Winnipeg a lancé en juin, propose des documents pour tous les goûts et pour tous les âges. On peut accéder au service gratuitement grâce à sa carte de bibliothèque. Il suffit de se servir du numéro et du NIP de la carte pour se connecter.
« Nous cherchons toujours des façons d'élargir notre collection, a commenté Ed Cuddy, le directeur des services de bibliothèque.
Le service Cantook Station permet au public de lire des livres électroniques par divers moyens. On peut notamment télécharger le fichier du livre électronique ou se servir de la liseuse Web intégrée à la plateforme pour lire en toute simplicité.
Il est possible d'emprunter jusqu'à 20 documents à la fois, pour un maximum de 21 jours. Les prêts peuvent être renouvelés si personne d'autre n'attend le document en question.
Le service Cantook Station n'est qu'un des nombreux médias électroniques que la Bibliothèque publique de Winnipeg propose aux personnes qui souhaitent emprunter des documents depuis chez elles. Il faut avoir une carte de bibliothèque pour accéder à ces ressources. Les cartes sont offertes gratuitement aux personnes qui résident à Winnipeg.
French library material collection expanded through Cantook Station
Free services offers French eBooks and audiobooks with your library card
June 22, 2020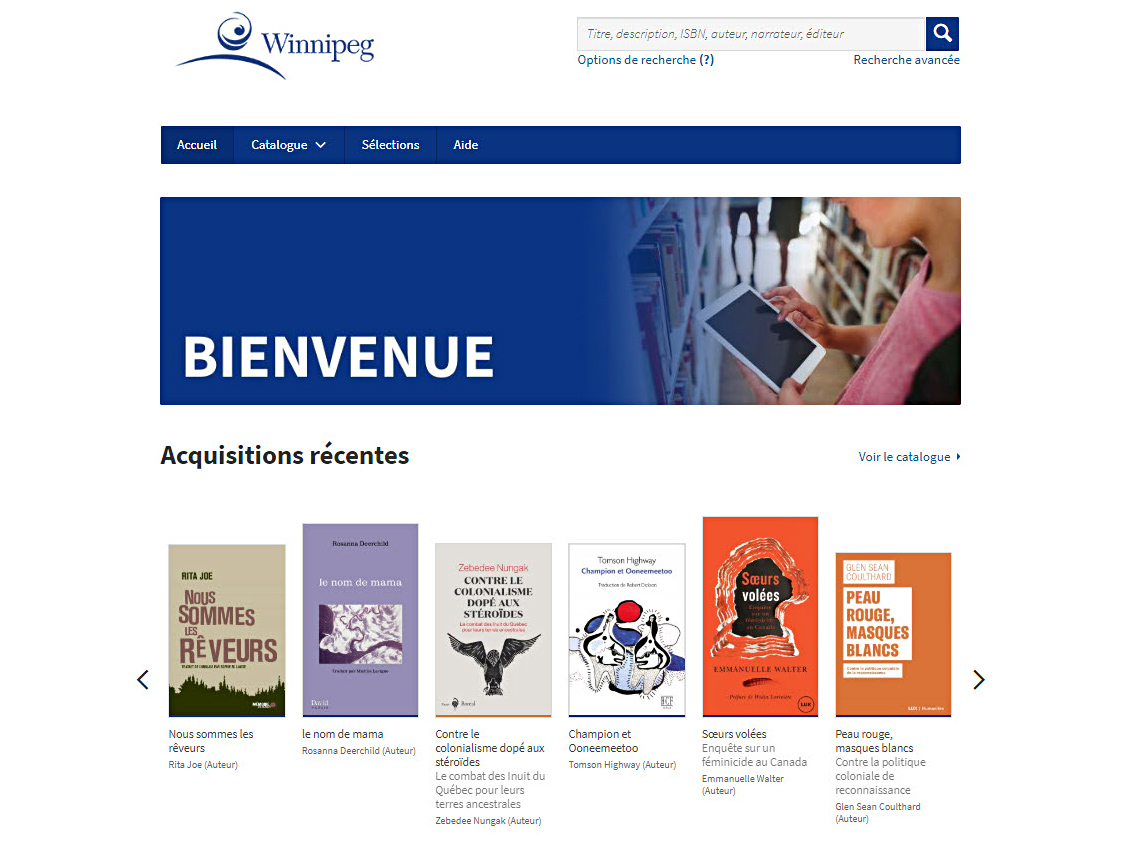 If you are looking for your next book to read, there are now more options with the launch of Cantook Station, a cloud-based e-lending service that offers French eBooks and audiobooks.
Winnipeg Public Library launched the service in June and it features materials in a variety of genres for all ages. Access is free with your library card: just use your card number and pin to login.
"We are always looking for ways to expand our collection," said Ed Cuddy, Manager of Library Services.
Cantook Station lets you read eBooks in a number of ways, such as downloading the eBook file or using the Web Reader built into the platform for an easy reading experience.
You can borrow up to 20 titles at a time with loans lasting 21 days. Your loans may be renewed no one else is waiting to borrow the same title.
Cantook Station is just one of many emedia options the Winnipeg Public Library provides to allow you to borrow materials from home. You need to have a library card to access these resources and cards are free for Winnipeg residents.