Trailblazing women working in trades at the City of Winnipeg
Females share their stories of struggle and success for International Women's Day
March 4, 2020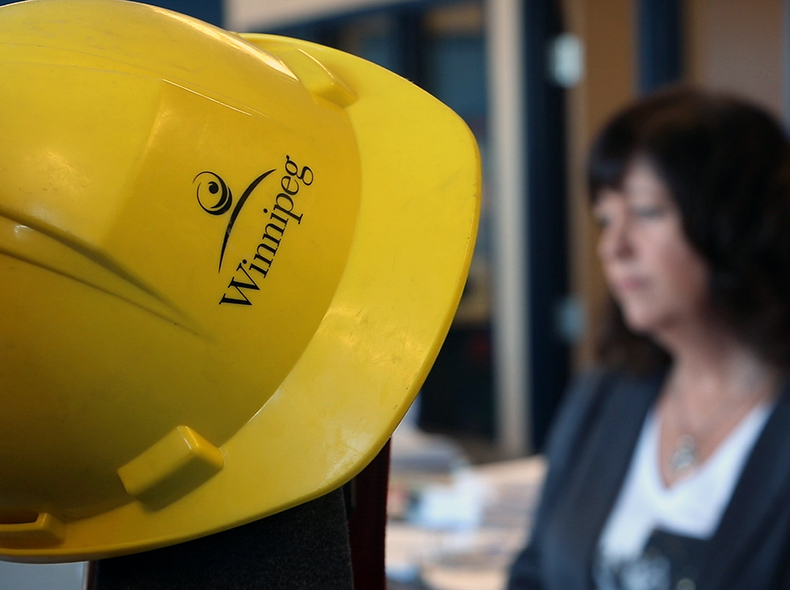 When Maggie Pammer first started at the City of Winnipeg in 1983, she was one of only a few female seasonal labourers.
"It was very intimidating," said Pammer. "There was no female bathroom so my friend Cathy and I would have to watch the stall for each other to make sure nobody came in."
Pammer remembers having to feel she had to prove herself to her male colleagues.
Pammer said once they realized she was a hard worker, they changed how they saw her. She went on to become the first female field instructor.
"My confidence has grown so much over the years but back then I remember just being terrified," she said. "I didn't want to ask any questions or ask for any help because they would say 'oh typical girl she doesn't know what she's doing'."
Now serving as the Equipment Operator & Tradesperson Instructor, Pammer oversees a team of trainers with Public Works. She also enjoys mentoring other females following in her footsteps.
"I'm in the position where I promote everyone to ask any questions," she said.
Being one of a few females in a workplace is something Loni Petrowski can relate to. She is Winnipeg Transit's only female Red Seal Welder.
"I still get the surprise, especially when I did my work experience here at Transit and I was welding when one of the secretaries walked by," she recalled.
Petrowski started with Winnipeg Transit in 2013 and is driven by the satisfaction of seeing buses she fixed return to the street.
"I remember all of the bus numbers that come through and I know what my first one that I worked on and I still see it on the street to this day," she said with pride.
Both Pammer and Petrowski are encouraging women to consider pursuing a career in trades.
"There's a high demand for the trades in general and more of a high demand for women to be represented," said Pammer.
Petrowski has noticed improvements within her industry to have more female representation.
She hopes more women will consider joining her on the shop floor.
"It's a place where you can grow, expand, and advance," Petrowski said, adding she hopes one day to be a supervisor. "I would like to move up because it would be nice to see a female supervisor on the floor in trades because why not, right?"
The City of Winnipeg offers a competitive salary, pension and benefits package, a wide range of challenging career choices. More information can be found on the City's career webpage.