City of Winnipeg's Annual Financial Report nabs national award
January 16, 2019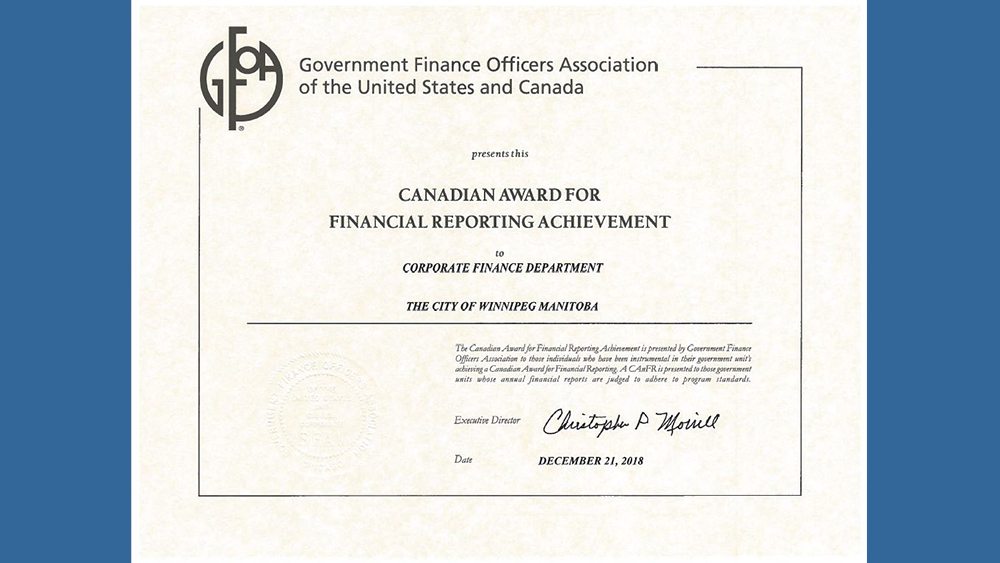 The City of Winnipeg's Corporate Finance Department has been recognized for their work for the second time in less than three months by the Government Finance Officers Association.
The latest accolade is for the City's 2017 Annual Financial Report. It received the Canadian Award for Financial Reporting.
"Its attainment represents a significant accomplishment by a government and its management," said the association.
An impartial review committee determined the Annual Financial Report is designed in a way that clearly communicates the City's financial story and motivates people to read the report.
In October, the City received the Distinguished Budget Presentation Award from the Government Finance Officers Association for the 2018 budget.
Based in Chicago, Illinois, the Government Finance Officers Association represents public finance officials throughout Canada and the United States. It has more than 19,000 members from all levels of government.