Winnipeg named World's Top Intelligent Community for 2021
First Canadian city to receive this honour since Montréal, Quebec was named in 2016
October 28, 2021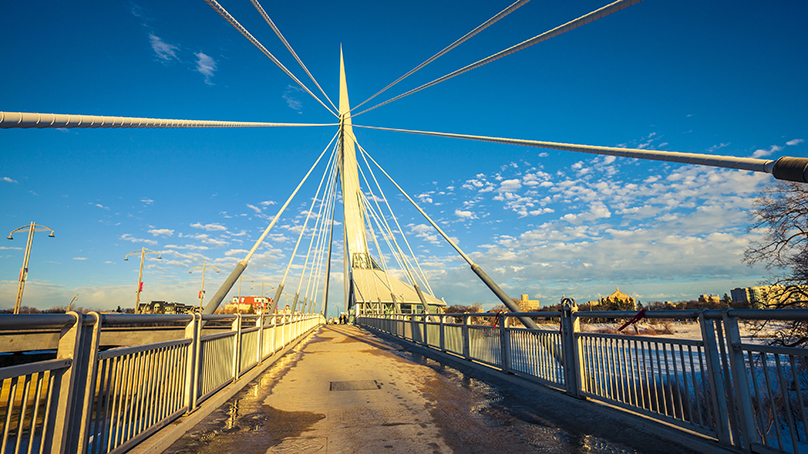 After being shortlisted earlier this year, Winnipeg has been named the World's Most Intelligent Community by the Intelligent Community Forum (ICF).
We were selected based on several factors that determine a community's competitiveness in the digital economy.
"Our open data program demonstrates our commitment to open government and supports better decisions for our community, economy, and the environment," said Tyler Gooch, Director of Innovation and Technology Services.
In addition to shifting many of our in-person services and events online in response to the COVID-19 pandemic, we introduced enhancements to several existing digital services for residents, including a redesigned City homepage and 311 self-service website, and expanded Permits Online.
Winnipeg Public Library also developed an online membership system to provide new borrowers with access to online resources and developed virtual programs and services.
"We strive to bridge the digital divide by providing residents with access to online resources, free Wi-Fi and computer workstations, downloadable and streaming content and technology training", said Cindy Fernandes, Director of the Community Services Department. "We continue to look for ways to improve digital service and resources for the community."
We also strengthened our commitment to transparency through open data, highlighted by the introduction of electronic voting in committee meetings, and adoption of the International Open Data Charter. Our open data program continues to grow, with now over 170 publicly available datasets online.
In June 2021, Winnipeg was named one of seven finalists for the Intelligent Community of the Year.. Winnipeg had previously been named a Top7 Intelligent Community in 2018, 2016, and 2014. Winnipeg is the first Canadian city to receive the honour of being named the Most Intelligent Community since Montréal, Quebec was named in 2016.
The Intelligent Community Forum is a global network that helps communities use information and communications technology to create inclusive prosperity, tackle social and governance challenges, and enrich their quality of life.
Originally posted on December 16, 2019