Oh deer! Look, don't feed, when enjoying Winnipeg's trails
Tips for safely enjoying snacks in Winnipeg's natural areas
April 15, 2021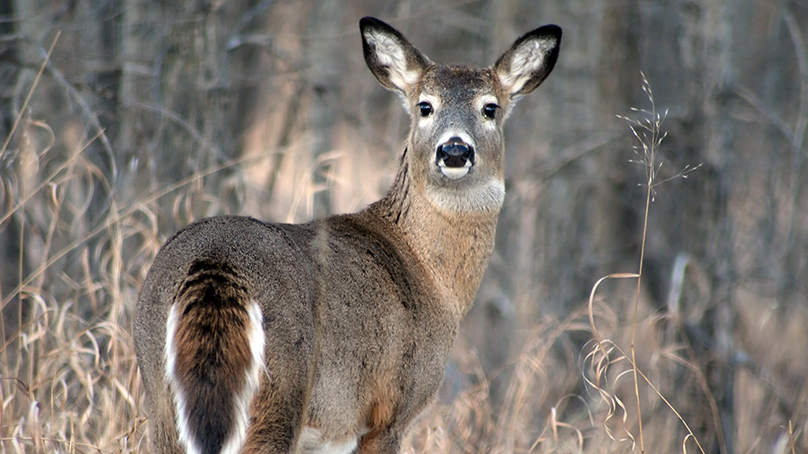 Kristin Tuchscherer couldn't believe her ears when the field report came in.
"They fed the deer a box of Timbits," she said. 
In her years as education coordinator with the City of Winnipeg's Naturalist Services branch, Tuchscherer has heard many stories of people doing questionable things while enjoying Winnipeg's trails.
But this one took the cake (no pun intended) and prompted her and her colleagues to take action and try to educate the public on the risks of this and similar activities. Soon, visitors to Winnipeg's many nature trails will see signs reminding them to keep their snacks, to themselves.
"We know people want to interact with nature and we want them to be able to do that to some extent," Tuchscherer said.
The Timbit tale, as it were, involved a group of deer in the area of Bois-des-Esprit Trail that became too comfortable with people and had started accepting food directly from passersby's hands.
"This pattern of behaviour is dangerous for both the people and the deer," said Tuchscherer. "Not only can this behavior cause animals to let their guard down and make themselves more susceptible to threats, eating any food from outside their natural habitat can make them sick or even kill them."
Parks visitors are reminded to enjoy animals from afar – a move that means you can still enjoy time together with nature.
"Just enjoy your snacks alone," said Tuchscherer.