Our summer water meter reading program on now
It runs weekdays until September 2, 2022
April 29, 2022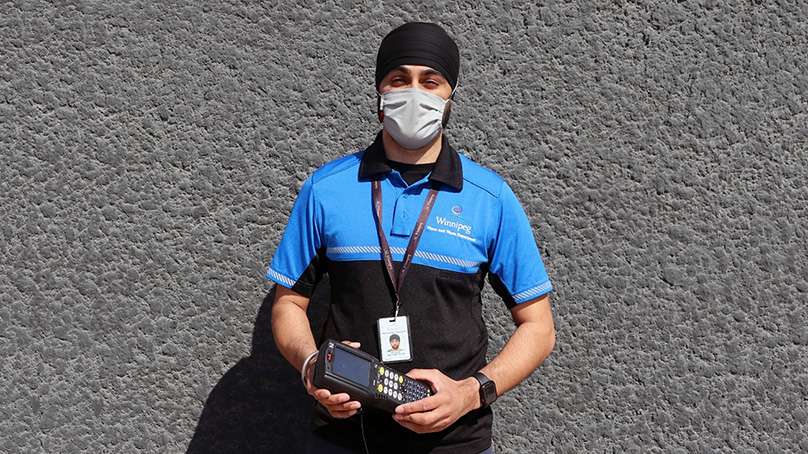 Our annual water meter reading program is back after being suspended because of COVID-19 for the past two summers.
Our employees are visiting homes on weekdays between 2 p.m. and dusk. They will only knock at front and side doors, not back doors, and dogs must be secured either in another room or a kennel.
Our meter readers will be wearing a uniform with a City of Winnipeg logo, carrying a hand-held computer, and will present photo identification before entering a residence. Homeowners are reminded to ask for identification before allowing a meter reader into their home.
Each meter reader will also be wearing a facemask and homeowners are encouraged to maintain physical distancing. They won't enter the home if anyone in the household is experiencing COVID-19 symptoms.
 "It's important to submit regular water meter readings so you only pay for the water you use," said Gilbert Fillion, Superintendent of Meters with the Water & Waste Department.
Leaks in household plumbing can also go undetected if water meter readings aren't submitted regularly, which can add hundreds of dollars or more per year to a resident's utility bill.
One accurate meter reading is required to be submitted per year, but residents are encouraged to submit readings four times per year to help prevent large 'catch up' bills in the future. If a homeowner isn't at home at the time of the visit, a meter reading card will be left with instructions on how to provide an accurate meter reading by phone or online.
The annual water meter reading program wraps up on September 2.