St. John's Library recognized for renovation project
Work won a Heritage Winnipeg Conservation Award for Excellence
February 28, 2020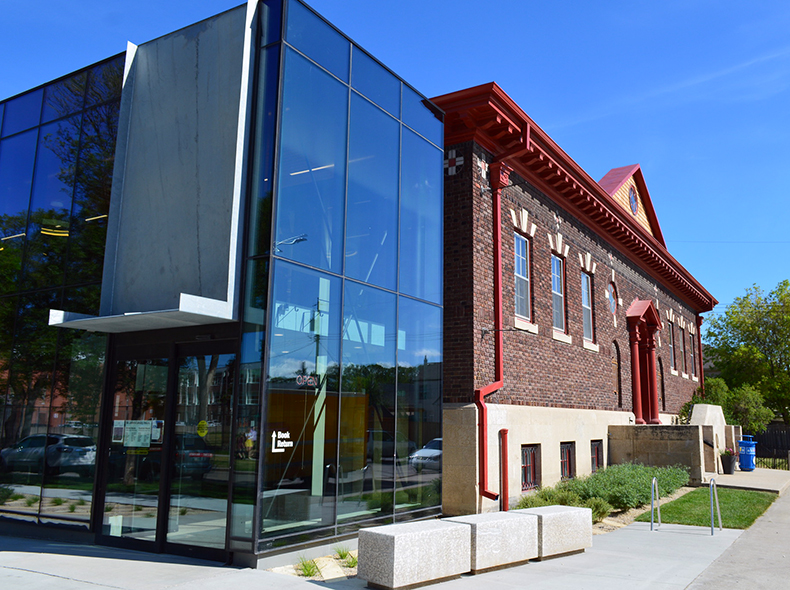 Not only has a recent renovation project at St. John's Library made the location fully accessible, it has also won a significant award.
The work received a 2020 Heritage Winnipeg Conservation Award for Excellence for the sympathetic and stunning rehabilitation of the century old library.
Heritage Winnipeg also recognized Public City Architecture for designing the renovation, as well as working collaboratively with the City of Winnipeg on the project.
Opened on June 2, 1915, St. John's Library is a Carnegie Library and one of Winnipeg's oldest public library buildings. It was added to the City's Buildings Conservation List in 2011 because of its age as well as the special historical and architectural significance of the property.
The renewal project wrapped up in 2019 and features an accessible entrance and washroom. Several areas were also redesigned and modernized with an additional 925 sq. feet added to the existing 6,000 sq. ft.
This is the second consecutive year a Winnipeg library was recognized by Heritage Winnipeg. St. Vital Library won the same award in 2019.