Temporary water tanks helping keep residents cool during hot weather
August 13, 2021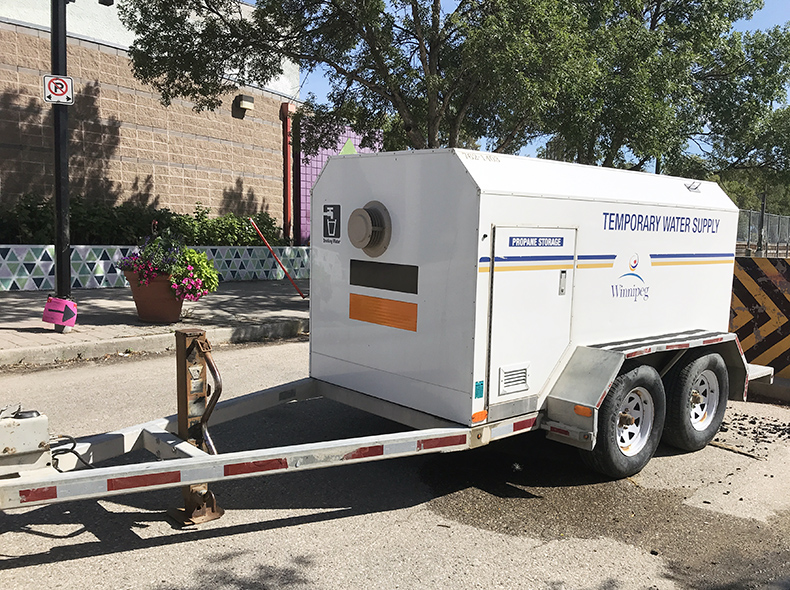 A drink of water on a hot day is one way to help beat the heat. That's why we work to have water available for residents during hot weather.
This summer, water tanks have been placed outside the Salvation Army near Main Street at Higgins Avenue, outside of the Broadway Neighbourhood Centre, in the green space at 435 Furby St. near the Magnus Eliason Recreation Centre, and in front of the Bear Clan Headquarters at 585 Selkirk Avenue.
"Water tanks are one part of our heat response plan and several factors are considered when determining a location for the water tank," said Lisa Gilmour, the City's Emergency Management Coordinator.
This is done in collaboration with our Office of Emergency Management, Community Services Department, and the Water and Waste Department.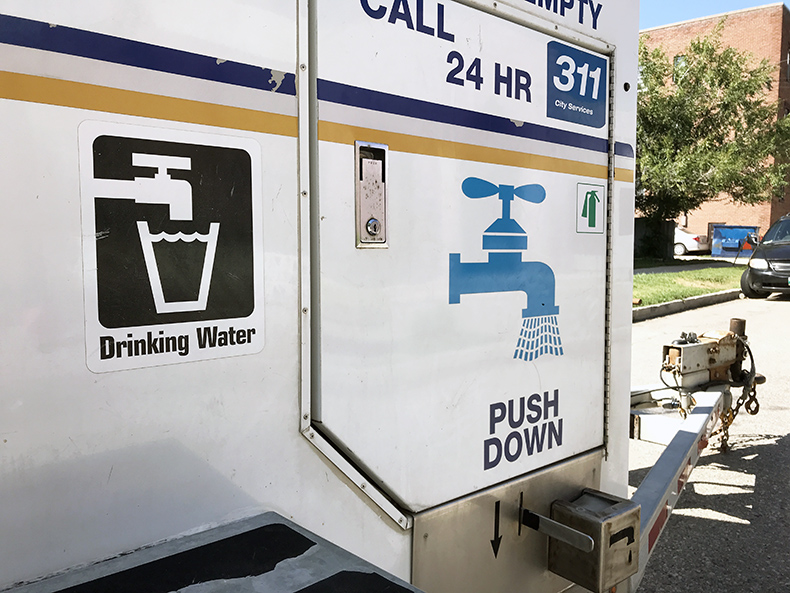 The water tanks are replenished regularly and are available to anyone who is looking for water. We would like to extend our thanks to Salvation Army and Broadway Neighbourhood Association who have been assisting with this initiative.
Originally posted on August 18, 2020