First Minute Book for Winnipeg City Council now online
Meeting minutes date back to January 19, 1874
January 19, 2021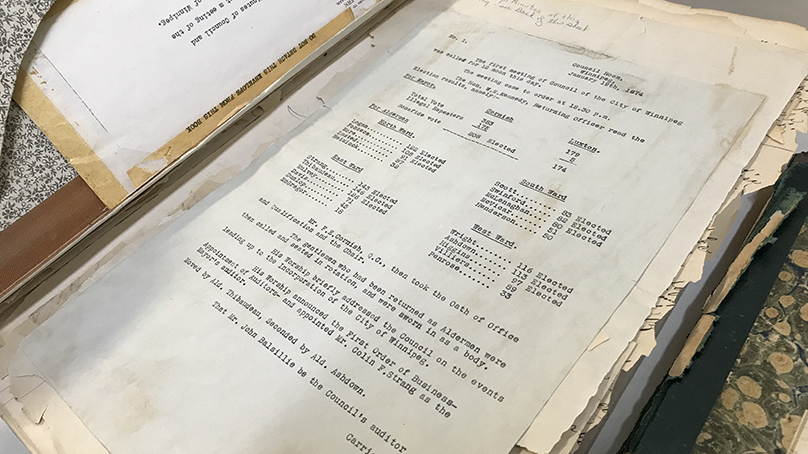 Diligently recorded by hand 147 years ago, the earliest Meeting Minutes for Winnipeg City Council have been carefully, and manually, transcribed for everyone to view.
The entire first Minute Book is now available online and includes all Council Meeting Minutes from January 19, 1874 through December 25, 1875.
"The original Minute Book is in the City of Winnipeg Archives, but too fragile to handle so making these records available online will help preserve the original materials by reducing handling," said Sarah Ramsden, Senior Archivist at the City of Winnipeg.
Minute Books are the official record of decisions made by Council and shed light on municipal government, resource allocation, and service delivery. They also refer to topics debated, reports considered, by-laws introduced, communications received, decisions reached, and votes recorded during council meetings.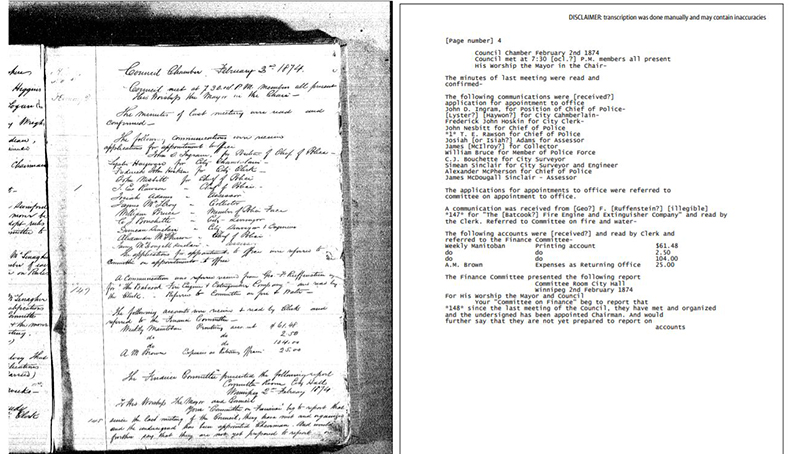 Ramsden said it was important to make transcriptions because the handwriting can be very difficult to decipher. However, not all the handwriting from the book could be deciphered and illegible or hard-to-read words were marked as such.
"The work would not have been possible without a dedicated team of City Clerk's employees, from both the Board of Revision and Archives, who transcribed the handwriting," said Ramsden, adding much of this work was done remotely during the pandemic.
As employees were working on the project, they noted that the first Council Meetings dealt a lot with appointments and establishing rules and proceedings for City services and operations. Other topics that came up frequently were sidewalks, railways, and establishing a market.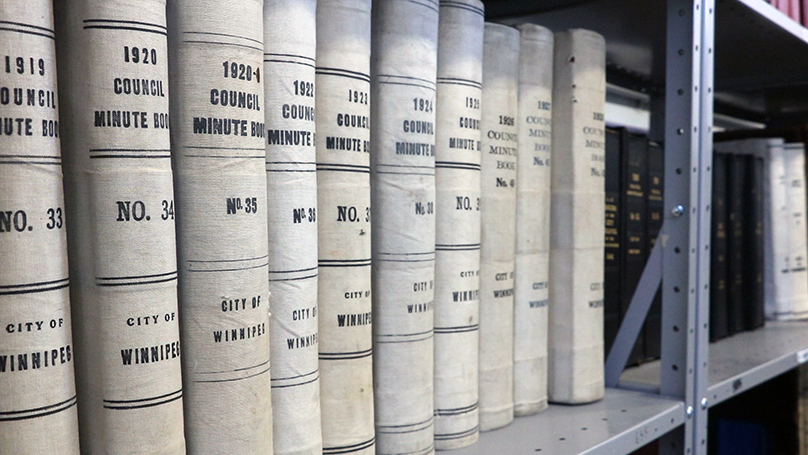 It is also interesting to note, that in the early years of Winnipeg City Council, there was no City Hall to meet at as it was being built. Meetings ended up being held in the upper stories of various commercial buildings near Portage Avenue and Main Street until the first City Hall was completed in 1876.
Work is underway to make more early Council Minutes available online.