St. Vital Park toboggan slide receives two international architecture awards
Fully accessible Manitoboggan opened in 2017
November 06, 2019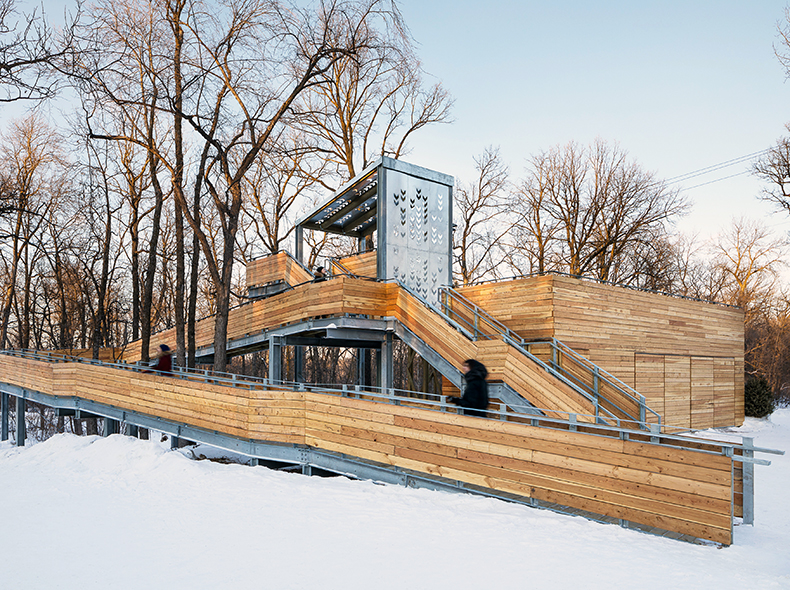 Credit: Jacqueline Young / Stationpoint Photographic
Manitoboggan, the toboggan slide and shelter in St. Vital Park, is a fun place for people of all abilities to embrace winter in Winnipeg. The structure's accessible design has recently won two international architecture prizes for sports and leisure facilities.
During a ceremony in Germany on November 5, 2019, The International Olympic Committee (IOC), the International Paralympic Committee (IPC), and the International Association for Sports and Leisure Facilities (IAKS) handed out 25 awards in various categories.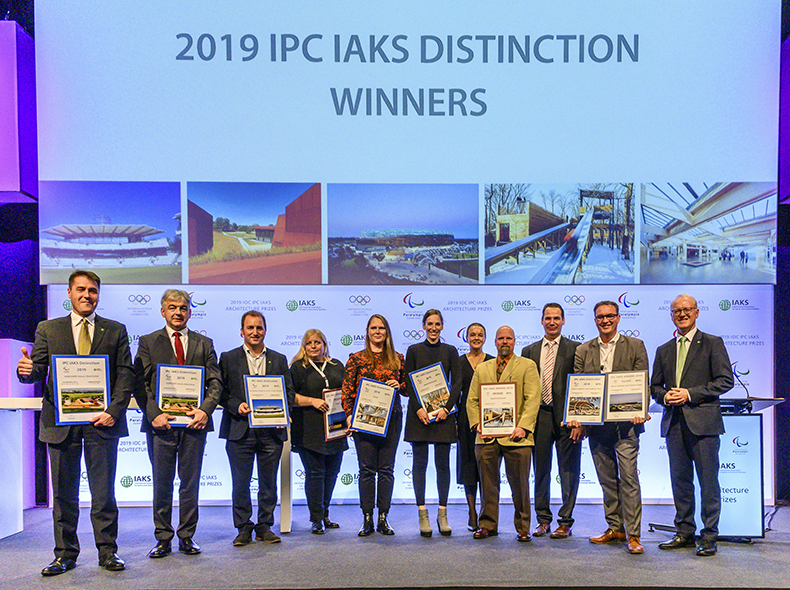 Designed by Public City Architecture, Manitoboggan received the IOC IAKS Bronze Award and the OPC IAKS Distinction Award.
"Receiving this international recognition highlights the wonderful collaborative work that went into Manitoboggan," said Jason Bell, Project Manager with the City's Parks and Open Spaces Division.
Manitoboggan opened in 2017 and features a treetop lookout, two toboggan slides, an accessibility ramp, and a four-season shelter.  Beams from the former duck pond pavilion were incorporated into the design.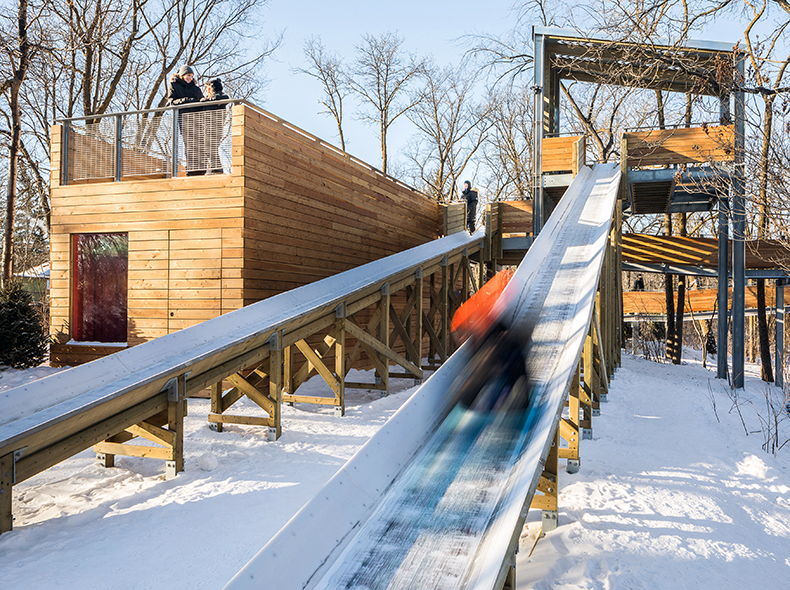 According to the association, the IOC Award is for structures that integrate sensible sustainability and legacy considerations, strong functional planning, and exceptional architectural design. The OPC Distinction Award highlights projects that aim to increase the accessibility of all sports and leisure facilities so people have the opportunity to practice and view sport freely and without barriers.
A total of 98 projects were submitted for consideration with the winning projects located in 14 countries. The awards are given out every two years.