Digital library downloads hit the 1 million mark
Record setting amount expected for 2020
October 13, 2020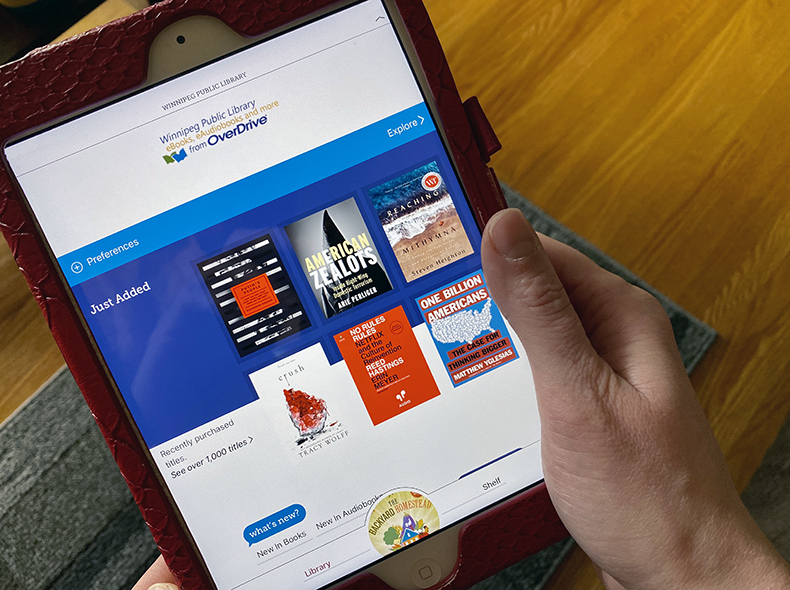 If you used the Winnipeg Public Library's digital library this year, you helped it hit an impressive milestone. More than one million items have been checked out digitally so far in what is shaping up to be a record-setting year.
We hit the one million mark on October 9, at least two months earlier than we did last year when there were 1,002,000 total digital checkouts. The statistic includes eBooks, eAudiobooks, and eMagazines, as well as streaming music and movies.
"Even though our library branches were closed earlier this year because of COVID-19, this shows we were still able to provide people with our valuable service through digital books, movies, and tv shows," said Barbara Bourrier-LaCroix, Acting Administrative Coordinator of Information and Virtual Services.
While a wide range of genres were downloaded, a few proved more popular than the rest.
Bourrier-LaCroix said the 2013 romance book Release Me by J. Kenner has been the most frequently viewed title, at 348 times, in the past nine months.
Recognizing people were going to be spending more time at home because of the pandemic, Bourrier-LaCroix said a concerted effort was made to buy additional cookbook, gardening, and home décor titles. We also worked with the digital library companies or vendors to reduce the wait time for some of the most popular titles.
While our library branches are all open for safe browsing, residents are encouraged to consider using the digital library. All services are available 24/7 and are free with a library card. If you don't have a library card yet, you can apply for a digital one from the comfort of your own home through the library's website.