City's machine shop designs custom COVID-19 safety products
May 7, 2020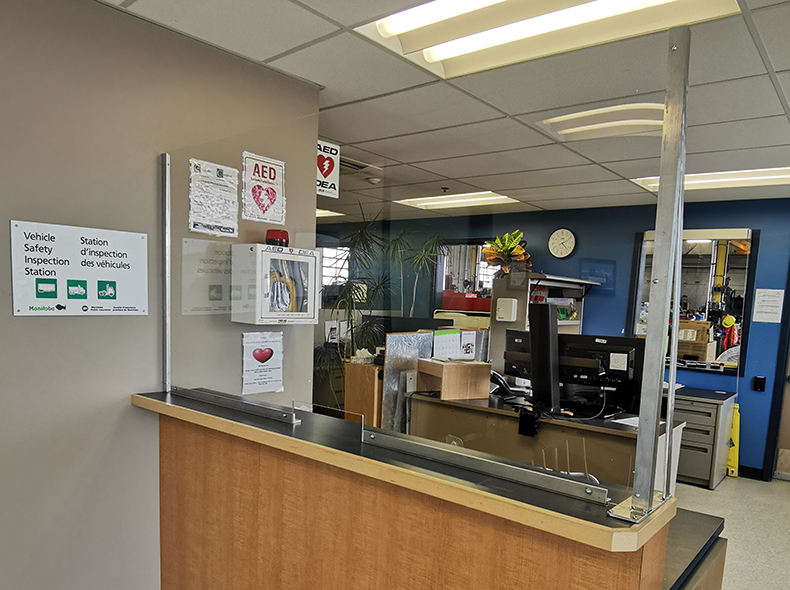 Machine shop staff at Winnipeg's Fleet Management Agency have been busy manufacturing equipment to support the City of Winnipeg's COVID-19 response.
In recent weeks, the Machine Shop has designed and manufactured several items, including lock boxes for disposable wipes, boot pulls for doors, and plexiglass safety shields for the City's customer service counters.
"We take great pride in our work," said Dave Gaudreau, the City's Machine Shop Supervisor.
Fleet's Machine Shop supports City departments through custom design of various industrial products – everything from railings to swimming pool parts. The shop has been quick to develop products during the pandemic that have otherwise been difficult to acquire due to supply constraints.         
"We can provide these types of products quickly and efficiently thanks to the dedicated work of our machinists," said Gaudreau. "I'm proud of the work we do here, and even prouder knowing that the work we're doing is helping to keep City operations running."
For more information on the City's COVID-19 response, visit winnipeg.ca/COVID-19.