Planning to have backyard bonfires? Make sure your fire pit is safe
Winnipeg Fire Paramedic Service offers tips to keep you and your family safe
July 14, 2022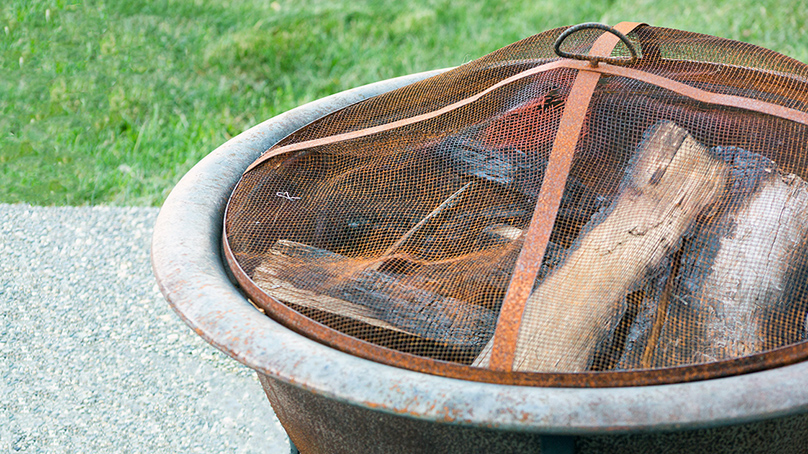 Sitting around the backyard fire pit is a popular summer activity, but if you're planning a backyard bonfire, always ensure your approved fire pit receptacle meets bylaw regulations and review the guidelines.
Residents should only burn clean, dry, unpainted and untreated wood. Burning yard waste – including grass, leaves, or tree trimmings is prohibited. WFPS Assistant Chief of Community Risk Reduction Scott Wilkinson  said it's easy for fires to spread when conditions are not ideal.
"Backyard fires need to be kept under control at all times," he said.
Wilkinson reminded residents to always have a means of extinguishing a fire close by – such as a water hose or bucket of sand – should it be required.
It is important to pay attention to weather conditions as well. City bylaws state burning – even in approved fire pits – is not allowed if wind speeds exceed 25 kilometres per hour or when an open-air fire ban is in effect for Winnipeg,.
Keeping safety in mind is important when deciding where to put your fire pit.
"Fire pits must be three metres (10 feet) away from anything that can catch on fire, including homes, fences, decks, or garages. Fire pits should not be placed on a wooden deck," said Wilkinson.
In addition, all fire pits must have a spark arrestor, which is a mesh grate that prevents sparks from flying up out of the fire pit.
Originally posted on June 17, 2021