City's GIS program among the best in North America
The technology helps map everything from underground infrastructure to bus routes
December 2, 2019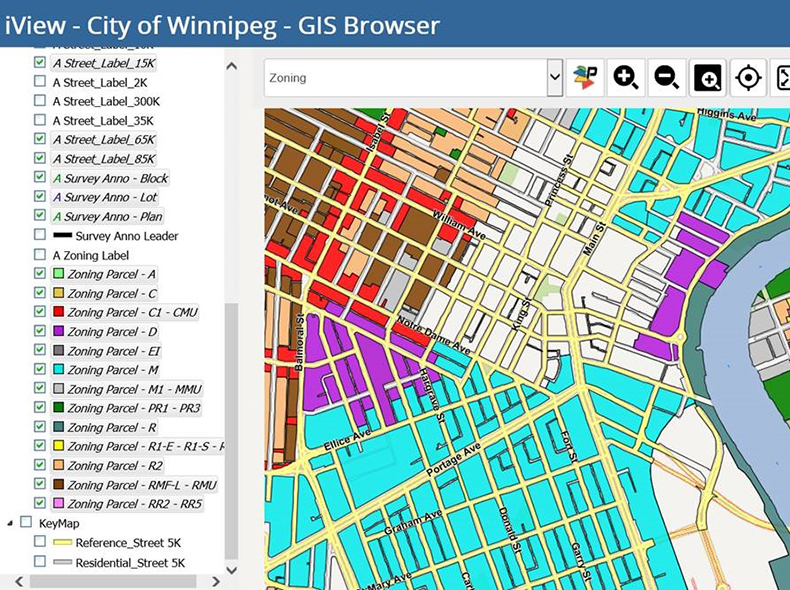 It is technology that is relied on by nearly every City of Winnipeg department. The geographic information system (GIS) program creates valuable, real-time maps using data sets.
Through our GIS program, 911 dispatchers can better assist first responders, bus routes can be optimized, and Water and Waste crews know precisely where all the water mains are located. These are just a few examples of how valuable the technology is.
The City's program was recently recognized by Public Sector Digest. The organization ranked Winnipeg 8th on the list of top 25 GIS programs in North America. This list is based on the maturity of an organization's GIS program with consideration it its readiness, implementation, and impact.
"In addition to being able to create maps, this program helps us do analysis that benefits the different departments which will help better deliver services to the residents of Winnipeg," he said.
Through the GIS system, residents will now be able to track the progress of snow clearing crews. The City's snow website features a map showing the overall progress of crews during a major snow clearing operation.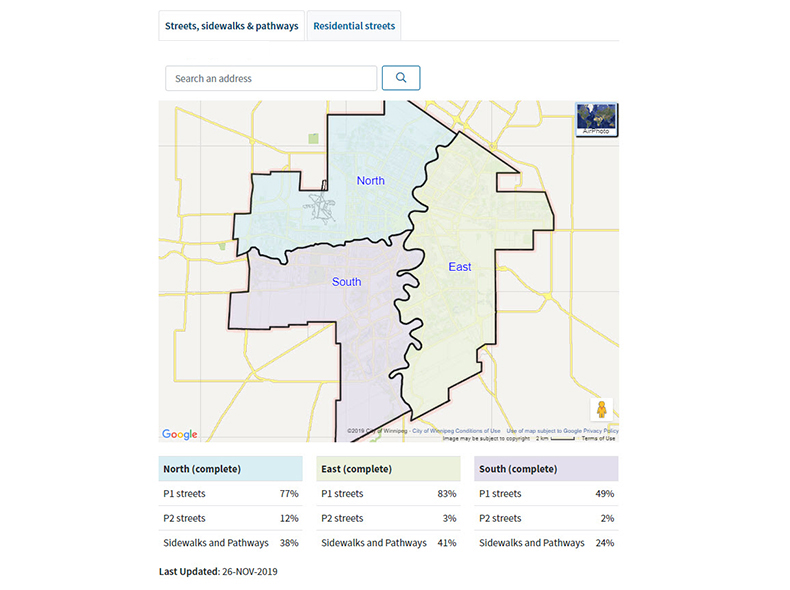 The map also allows users to zoom in to their neighbourhood to see the percentage of streets cleared during a residential snow clearing operation.
In all, 127 public sector organizations took part in Public Sector Digest's 2019 GIS survey. In addition to naming the top 25, organizations can compare themselves against their peer groups and track their progress over time based on specific core competencies.