Fare-free Winnipeg Transit travel for children 11 and under starts January 1
December 22, 2020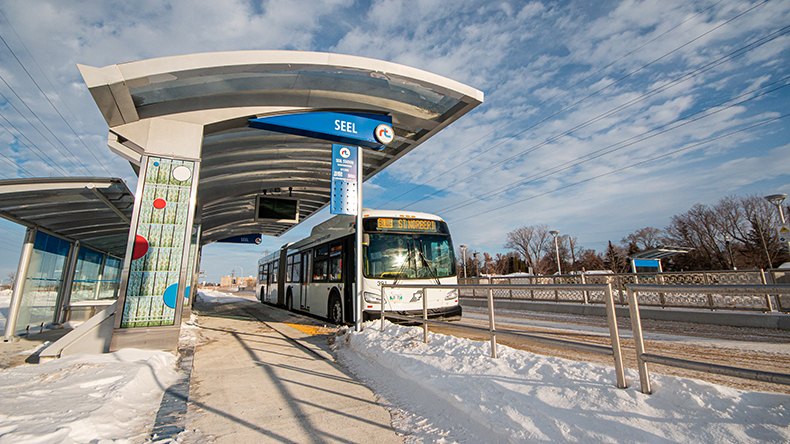 Winnipeg families will have something else to celebrate when they ring in the new year – more affordable transit service for kids too young to stay at home alone.
Effective January 1, 2021, Winnipeg Transit will offer fare-free travel for children age 11 and under who are accompanied by a fare-paying customer.
While proof of age is not required under the new policy, children riding for free under the program must board and exit the bus at the same locations as the fare-paying customer they are riding with.
The Council-approved program is designed to eliminate financial barriers to public transit for families with children too young to stay at home alone, and encourage members of the next generation to choose public transit.
The new program is part of an ongoing effort from the City of Winnipeg to provide affordable transit service for families. Customers who may be eligible are also encouraged to learn more about the WINNpass program, launched last spring, which provides access to discounted adult monthly fares to low-income Winnipeg families. Both programs were approved by Winnipeg City Council as part of the 2020-2023 Multi-year budget.
Passengers are also reminded that new fares will be in effect January 1 for all other fare categories. Visit the Winnipeg Transit website for more information about fares for 2021.