Preparing for spring a significant job
Crews are busy filling potholes and clearing catch basins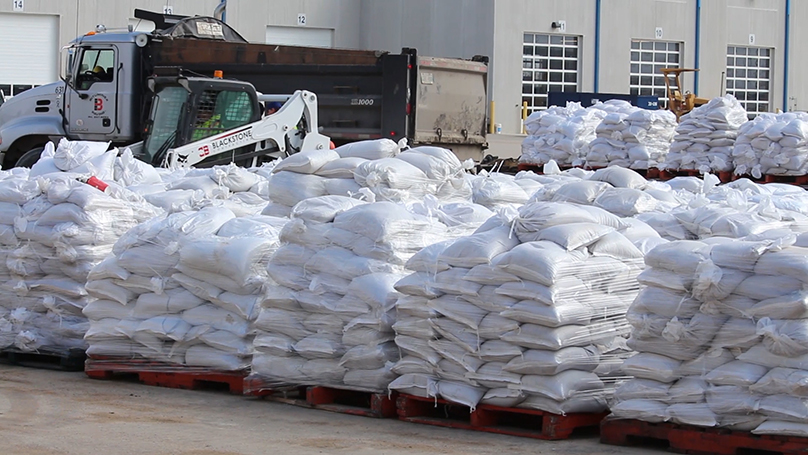 The snow melt brings a busy time of year for our crews. With temperatures changing from warm during the day to cooler at night, a variety of activities are ongoing to ensure street maintenance and flood preparation work is done.
Potholes
Potholes are starting to appear on city streets because of the temperature changes.
Crews are working to repair those potholes as quick as possible. A cold mix compound is being used that works best in cold, wet conditions.
These patches are only temporary until hot asphalt can be used beginning in May.
It is important for residents to report any potholes by contacting 311 or using our easy online form.
Frozen Catch basins
The spring melt can cause water to pool in streets and back lanes. This is because a nearby catch basin is blocked by ice.
When that happens, crews will use a steaming machine to thaw the ice and allow for the water to properly drain. The process only takes a few minutes.
You can report a frozen catch basin by contacting 311 or using our easy online form.
Ditch Clearing
Crews are also working to improve drainage along the ditches in Winnipeg.
Rubber tire excavators are used to clear the the snow and ice from the ditches with steaming crews used to melt the ice in the culverts.
This helps prevent overland flooding on properties.
Sanding and Salting Streets
The fluctuating temperature also has crews working to improve traction on the roadways.
When the temperature is below -7°C, sand is used on the streets. If is warmer than -7°C, crews apply salt instead.
Contact 311 if you encounter a roadway that could use sand or salt so crews are aware and can address it. You can also quickly let us know through our online reporting form.
Sandbags
Sandbags are now available to residents who may be expecting or experiencing overland flooding at:
Residents should bring ID showing they live in Winnipeg.
Videos filmed prior to COVID-19
Last updated on March 15, 2022