Stay safe on the roads during the back to school rush
Drivers and pedestrians should exercise caution around schools
August 31, 2022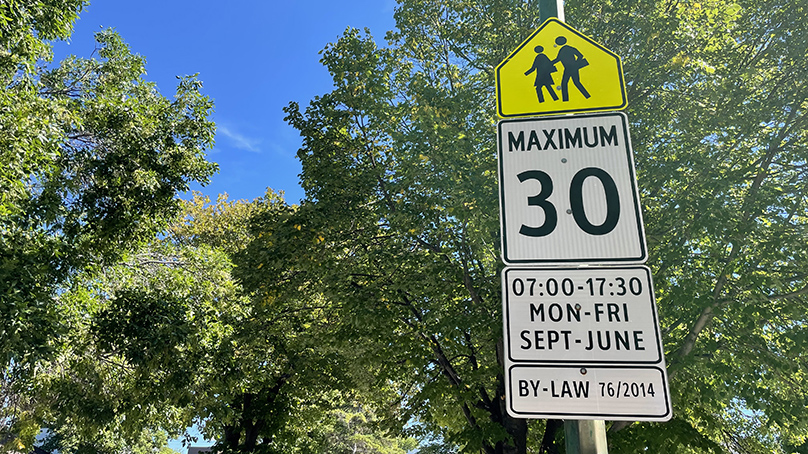 With the summer break winding down, the first day of school is right around the corner. It's a good time for a refresher lesson in road safety.
Drivers and pedestrians must always be cautious around schools and daycares, especially as sidewalks and crosswalks will be busier than usual as students get back into their walking-to-school routine. Roadways will also see more activity as more parents and caregivers drop children off.
"Children walking, on bikes, or getting out of vehicles may not always be looking for traffic," said Cory Guest, Winnipeg Fire Paramedic Service Public Education Coordinator.
Maximum speed limits of 30 km/h are back in effect on September 1 and run until the end of June around many Winnipeg schools weekdays from 7 a.m. to 5:30 p.m.
While signage is posted in these areas, drivers should be mindful of all traffic regulations, including school crosswalks and school loading areas, and always follow the directions of school crossing guards and student patrols.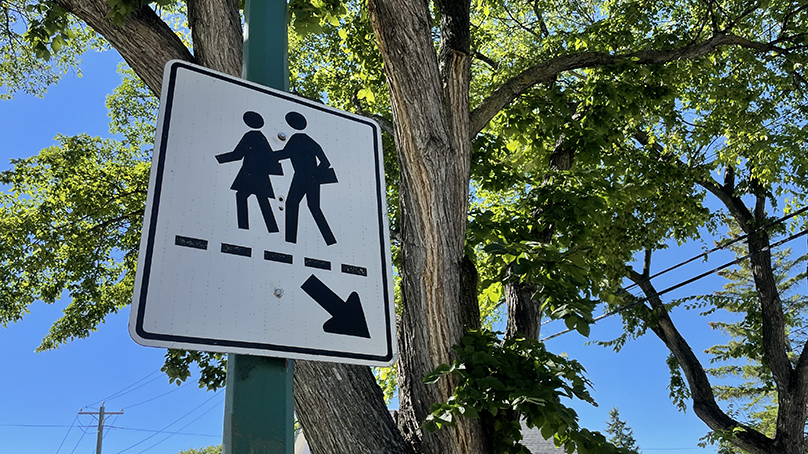 Guest also reminded everyone, regardless of how old they are, to always look both ways before crossing any street and to only cross at an intersection with lights, a stop sign, or at a crosswalk. It is important, especially for children, to never step out between parked cars to cross a street.
Cyclists should walk their bikes when crossing a street, and both pedestrians and cyclists should make eye contact with drivers of stopped vehicles before stepping into a roadway. Children and adults should also to watch for vehicles and cyclists before getting out of a vehicle.
Guest said parents can use this as an opportunity to point out potential hazards and help their children choose safe places to cross streets when needed.
Originally posted on September 4, 2020