Dramatic drop in discoloured water complaints following coagulant switch
Majority of reports can now be traced back to an event
March 5, 2020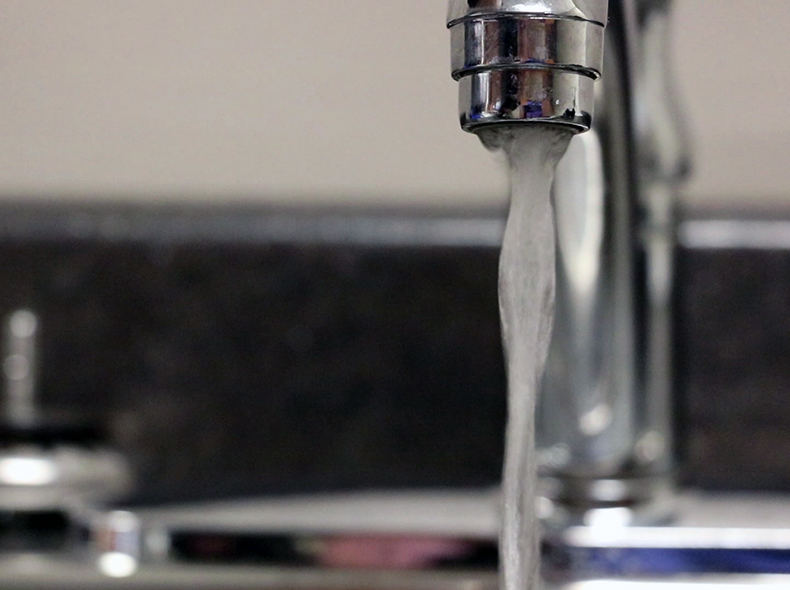 A change in Winnipeg's water treatment process has led to a significant drop in the number of discoloured water occurrences.
After thorough testing, the City switched the type of coagulant used in late 2018. A coagulant helps particles in the water stick together so they are easier to remove during water treatment.
"The change from ferric chloride to ferric sulphate was done in an effort to reduce the amount of manganese in the water, which was determined to be behind a spike in discolored water cases" said Tim Shanks, the City's Manager of Water Services.
Shanks said the City started to notice the number of discoloured water calls increasing in 2010, hitting a high of 5,172 in 2013. Last year, there were only 744 service requests for discoloured water.
"Most of the reports received can now be traced back to events that create major flow changes, such as a water main break that stirs up sediment in the water," he said.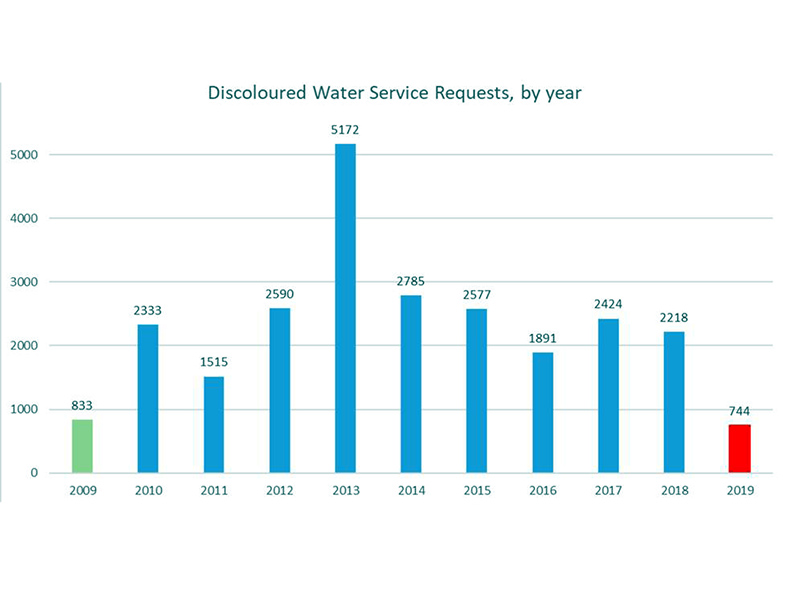 This coagulant change was the final outstanding recommendation from a consultant's report looking into why there was an increase in discoloured water reports. Prior to the change, the City constructed a pilot plant, essentially a small scale water treatment plant, to put the product to work under actual conditions for a year.
Shanks said water quality tests done since the switch have confirmed lower manganese levels in the distribution system.
If you experience discoloured water, it is important to contact 311 to report it.